How RMD, Nathaniel Bassey, Omoni Oboli, Other Top Celebrities Reacted To Sammie Okposo's Death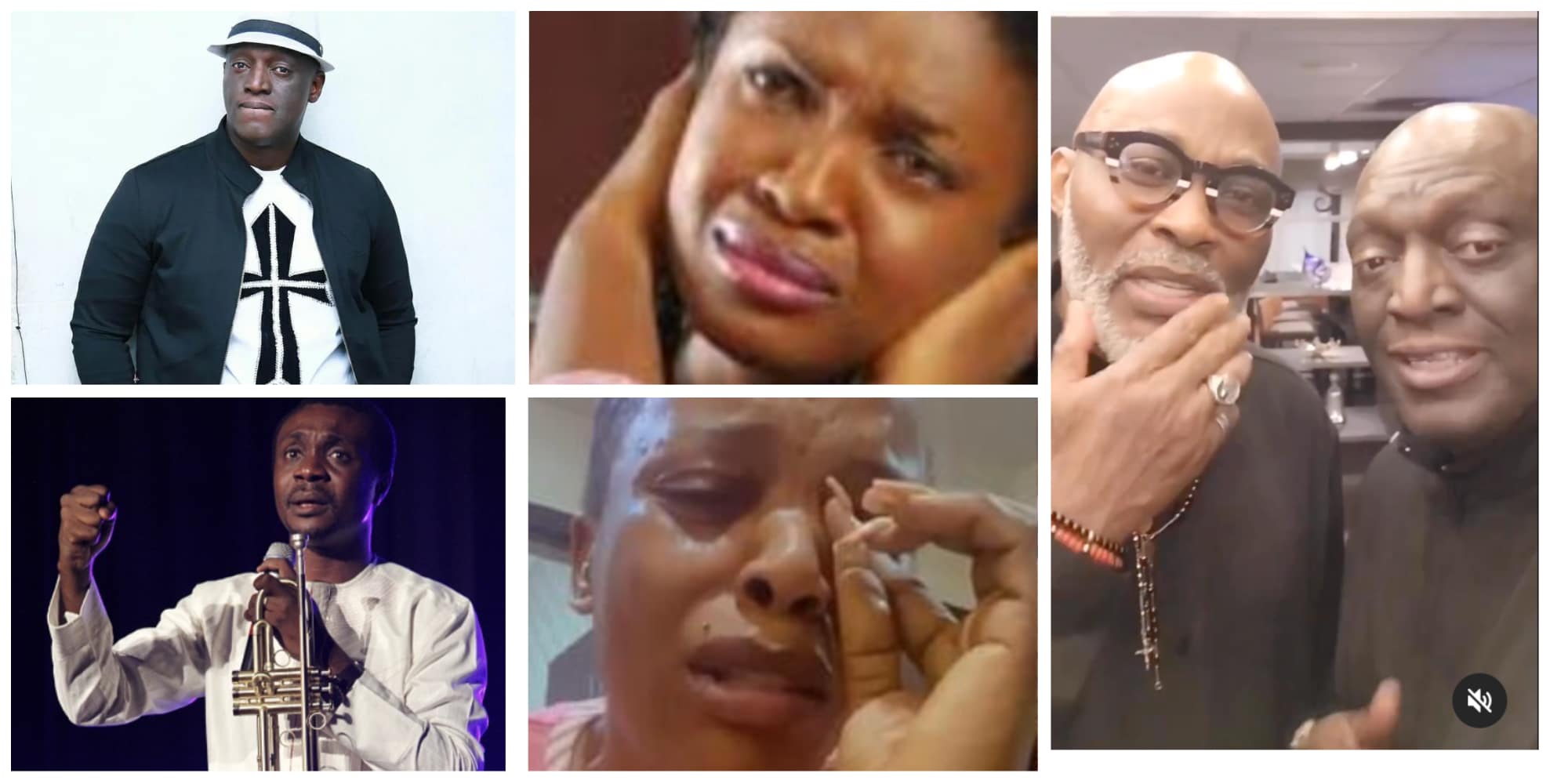 Many Nigerian celebrities have taken to social media to mourn popular Gospel singer, Sammie Okposo, as they recount their last moment with the deceased.
Naija News earlier reported that the 51-year-old music producer slumped and died on Friday morning, November 25, 2022.
This publication gathered that Sammie has been in the hospital for some days where he was receiving treatment for an undisclosed ailment.
He was said to have been recuperating but unfortunately, his health deteriorated on Friday morning leading to his death.
His project manager, Hillary Vincent, also confirmed the news to PUNCH but failed to disclose the cause of the death.
Responding to inquiries, he said, "Yes it's true. It happened this morning."
Reacting to the sad news, the likes of Richard Mofe-Damijo, Helen Paul, Omoni Oboli, Woli Arole, Dele Momodu, and many others expressed sadness over the news as they reminisced on the moments shared with Sammie Okposo.
omonioboli wrote: "Just a couple of weeks ago in the US, we hung out. Even when you were feeling sleepy, and practically falling asleep, you refused to leave Ufuoma and I. We gisted till early hours of the morning, laughed till our sides were sore! Sing with the angels bro. Arrrrrrrrrrrgggggghhhhhh I don't want to be mourning! God!!! Pls darling Jesus. Have mercy Lord"
Helen Paul wrote: "Good night Sir Sammie. #painfull #exit #RIP"
delemomoduovation wrote: "It is always so sad to hear sad news about a loved one… SAMMIE OKPOSO (left) and I have come a long way and we shared many fond memories… I'm still too devastated to say much for now… He was one of the greatest Gospel Singers on Planet Earth.
"Now, I have lost a very dear Brother who endlessly showered me with love… In the middle of this picture taken decades ago was JAIYE ABODERIN whose death shook the world in 2004… May their beautiful souls rest in peace"
officialarole wrote: "May the Lord comfort "The Okposo Family". RIP Sammie Okposo"
empressnjamah wrote: "Sammy why? Why ohhhhh, answer me,this cut is too DEEP,so many questions that needs answers,after calling to pray for me on my birthday you didn't tell me it was the last time we will speak, REST IN PEACE @sammieokposo"
mofedamijo wrote: "This was exactly a month ago in the US. We spent 2 weeks together and fellowshipped as men. Ate, drank and, as I'm known to do, teased you. Toks or Jedi, would drive you to me and we would spend the entire day together. Made plans for the new year… yet here I'm struggling and looking for words to capture our relationship.
"Sam Okpoooo as only me can call you, this was not the plan o. This one pain me enter blood.
My Prayers are with your family as you Rest in power, peace and praise"
nathanielblow wrote: "News of Our Brother's passing, Minister Sammy Okposo, hit me really hard this morning. Still dazed.
"Pray God's comfort and strength for the immediate family, friends and colleagues."