Brazil Head Coach Speaks On Neymar's Injury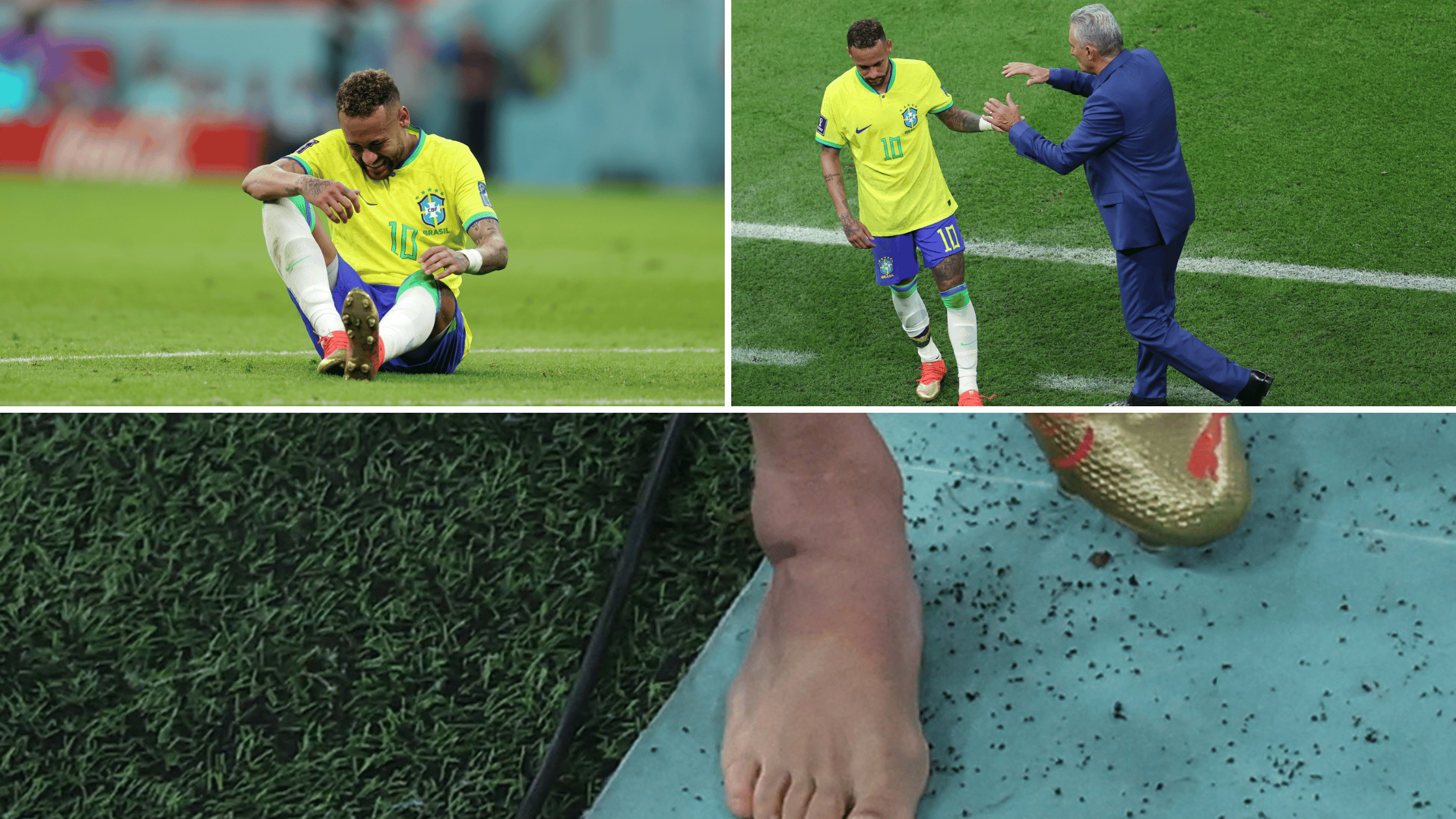 The head coach of Brazil, Tite, has stated that he believes Neymar will play through an ankle injury during the World Cup.
The Brazil striker appeared to be in tears after bring substituted during a 2-0 win over Serbia
The Paris Saint-Germain striker, who cost a record €222 million ($231 million) to acquire from Barcelona, was a key factor in Brazil's victory in their opening Group G match in Qatar.
He helped with the creation of Brazil's first goal by squirming into the area and passing to Vinicius Jr who then set up Richarlison to score.
But later, he sat on the bench after being replaced after a strong challenge from Serbia's Nikola Milenkovic.
According to coach Tite, Brazilian striker Neymar should fully recover from the ankle injury that forced him to leave Thursday's 2-0 World Cup victory over Serbia.
While speaking to reporters, he said, "We are confident that Neymar will continue playing, he will continue playing in the World Cup," 
"I didn't see Neymar was hurt. And he had the capacity to overcome this, he even tricked me."
"Tomorrow we will have a new assessment. Now we need to wait, we cannot make premature comments about his evolution," he added.
Brazil's second goal was a stunning rotatable overhead volley by match-winner Richarlison, who also spoke about his teammates condition.
"It seems he has a hurt ankle and I told him to put a lot of ice on it to recover as soon as possible to have him 100 per cent at the next match. When I get to the hotel, I'm going to go and see how he's doing," said the Tottenham forward.