"Divorce Is Not Something To Celebrate, It's Failure" – Justin Dean Knocks Korra Obidi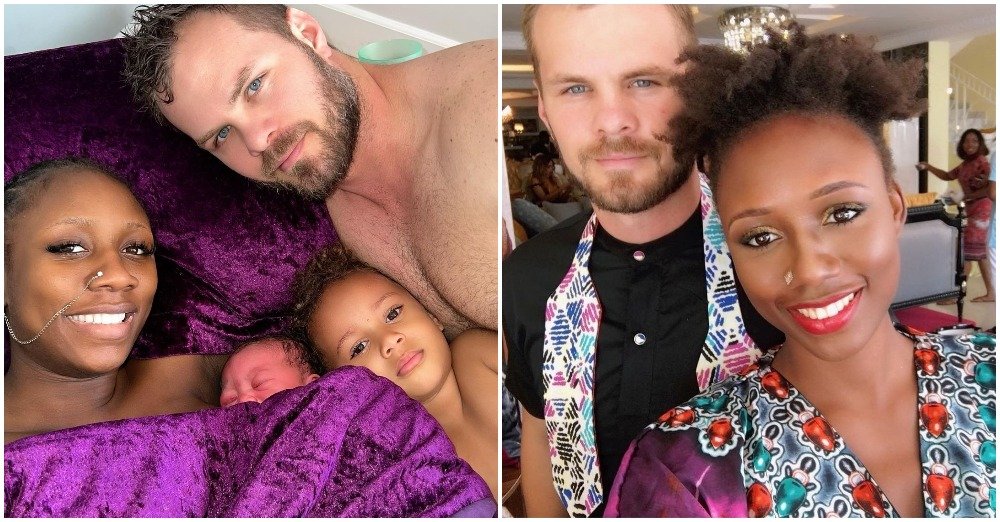 Justin Dean, the husband of Nigerian dancer, Korra Obidi, has slammed his estranged wife for celebrating their  divorce on social media.
Naija News understands that Korra Obidi recently took to her social media to celebrate after she finalized her divorce from Justin Dean.
Recall that Dean had announced their divorce in April, a few days after they welcomed their second daughter together.
The mother of two took to her Facebook page on Saturday to rejoice over how the divorce case turned out in court.
She said: "love is a beautiful thing and I wouldn't allow her past experience to deter her. I just want us to cheer to victory. I am not going to say what I am not supposed to say because some details are confidential.
"However, this is going to be cheered to the future, to victory and success in the future. Cheers to the past things, to moving on, and to new beginnings. Finalized divorce!!!
"I am a free woman and hopefully moving on in peace for the sake of my children. This wouldn't be the end of the road for me love wise. I'm still looking for love, love is a beautiful thing and I will not allow these experiences to deter me from finding true love. Divorced!".
Reacting to the video, Justin via Instagram on Tuesday night slammed the mother of two, saying that divorce isn't something to be celebrated because it's a sign of failure.
He maintained that people should not stay in a toxic or unhappy marriage, but however, shouldn't celebrate, being divorce.
Dean said: "Marriage is something that should be a do or a die affair. When people get divorce, that's nothing to celebrate, that's failure and I hate failure. So if you are celebrating a divorce, personally I think that it means everyone loses.
"I am not saying you should stay in a toxic relationship and unhappy marriage".