Nkechi Blessing Opens Up On New Lover Breaking Her Heart After Five Months Relationship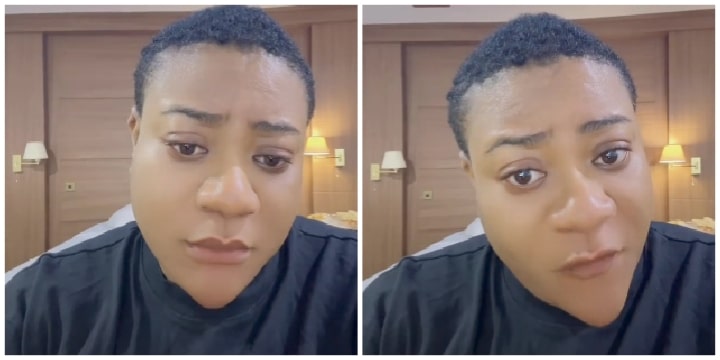 Controversial Nollywood actress, Nkechi Blessing Sunday has spoken about her newfound lover dumping her after five months in their relationship.
Nkechi in a video shared on Instagram on Saturday had spoken about getting dumped by her lover.
In the video, the actress could be seen crying over her relationship and wondering why her lover would treat her in such a way despite making so many compromises for him.
Various reactions trailed the video with many cybernauts speculating that the 33-year-old has once again been served breakfast; a Nigerian slang associated with heartbreak.
However, clearing the air in another video, Nkechi Blessing claimed the previous video was a monologue of her memorising her lines for a movie, adding that her relationship is not over.
She wrote: "Remember only you can push yourself, many more monologues coming if you don't know what monologues are kindly asked questions. I am going to show the oda side of me thru my page, you can choose to do whatever with yours, my money dey this Instagram and am not stopping for anybody."
Flaunting her lover in another video, she wrote," If na you, you go leave this kind person? God Abeg l cover this relationship with the blood of Jesus Christ na once dem change."