Tinubu's Disqualification: Resist The Temptation Of Making This A Personal Agenda – AA To Court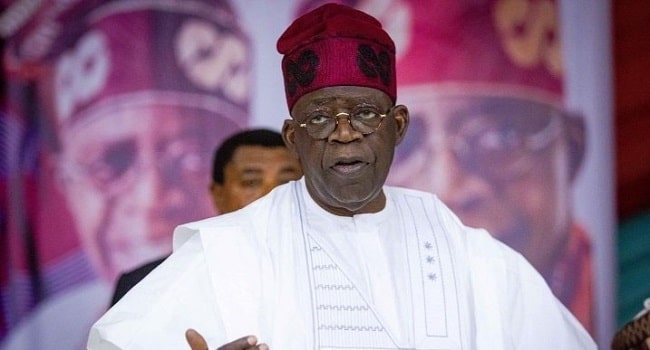 The Action Alliance (AA) has alleged that efforts are being made to sabotage the disqualification case filed against the presidential candidate of the All Progressives Congress (APC), Bola Ahmed Tinubu.
Naija News recalls that in June the party had asked the court to disqualify Tinubu on the premise of alleged certificate forgery.
The AA has, however, said that the court is holding out and bidding it's time to throw out the case for lack of jurisdiction to hear it.
The party made this known in a statement on Thursday by Dennis Ubani, its national publicity secretary.
According to the party, section 285 (9) of the constitution, pre-election cases must be filed within 14 days of the happening of the event and determined within 180 days of the filing.
This means that by the 15th day of December the court would have lost its jurisdiction to hear the case and it would eventually be struck out.
The statement reads, "Arising from all the foregoing we hereby urge the honourable chief judge of the federal high court to resist the temptation of aiding and abetting injustice by denying us our right to fair hearing.
"We have no hesitation in stating that what is happening is a personal agenda and cannot enjoy judicial immunity.
"Finally, we want to assure Nigerians that our avowed determination to enthrone a new Nigeria cannot be diminished by the political chicanery of anti-people agents.
"We are thus determined to ensure that we are not going to sheath our swords until the victory for Nigerians is attained."