2023: Politicians Are Very Desperate But Election Must Hold – Jega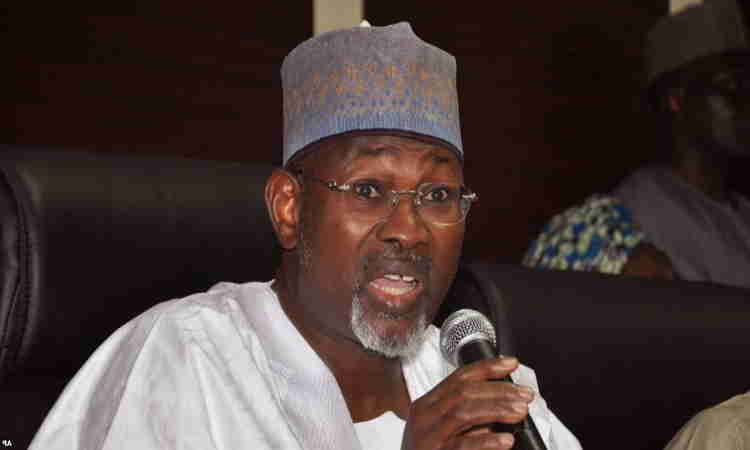 A former chairman of the Independent National Electoral Commission (INEC), Professor Attahiru Jega has warned that nothing must be allowed to disrupt the peaceful conduct of the 2023 elections.
He lamented that some politicians are desperate and may attempt to use political thugs during the process, but such evil-minded persons must not be allowed to prevail.
Naija News understands Jega spoke over the weekend after the National Working Committee (NWC) meeting of the Peoples Redemption Party (PRP) where it also presented its manifesto.
Speaking against the background of the recent burning of some INEC offices by hoodlums, Jega said it is part of the desperation of some politicians who may want to resort to violence.
According to him, the burning was "very unfortunate", as it shows "the desperation of politicians to use criminal elements to disrupt the preparations for the elections."
"This is something that all well-meaning Nigerians must oppose, must condemn. This is something that our security agencies must collaborate and work together, apprehend the culprits, and ensure that measures are put in place so that this does not happen again.
"The 2023 elections must hold, and they must hold in an atmosphere of peace without any apprehension by the voters so that we can have very good candidates elected," Jega said.
INEC Must Not Lose Focus
Jega while commending the efforts of INEC so far as the nation counts down to the 2023 election said it must not allow the agenda of unscrupulous elements to prevail but must ensure the general election is free and fair.
"But you know that our politicians are very desperate, so they try to do everything to throw spanners in the works. So our hope is that the INEC leadership will remain focused and resolute to ensure that elections are conducted with integrity in 2023," he submitted.