Why Are They Afraid Of Allowing Binani Run For Adamawa Guber Polls? – Buhari's Minister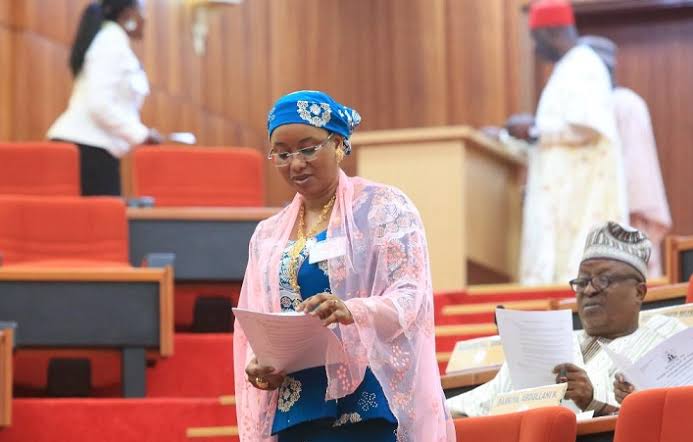 The Minister of Women Affairs, Pauline Tallen, has condemned the nullification of the election of Aishatu Binani as the governorship candidate of the All Progressives Congress (APC) in Adamawa State.
Speaking at a Ministerial Forum in Abuja, the Minister criticized Binani's nullification, stressing that the matter which prompted the nullification is a party issue while calling for the reversal of the judgment.
She said: "The nullification of our only female candidate for the governorship in Adamawa is unacceptable.
"It is unacceptable to all Nigerian women and all men and women of goodwill. We will not accept it. It is not just the issue of the candidate or Nigerian women; it is a party issue because the judgment says that the party has no candidate; that is not democracy.
"Why are they afraid of allowing her to run? A primary was conducted and it was a very transparent primary because top government officials that witnessed the primary confirmed that it was transparent and clean.
"And for anybody to now take her to court sounds funny and undemocratic and Nigerian women are not happy with that judgment."
Tallen urged President Muhammadu Buhari and Aisha Buhari, the first lady, to intervene in the matter, adding that Nigerian women will continue to advocate "until Binani's mandate is restored".
"We will do everything as Nigerian women to support the party to fight until our mandate is returned," she added.