Half Salary: Buhari Gets Paid Even While In London – Shehu Sani Backs Varsity Lecturers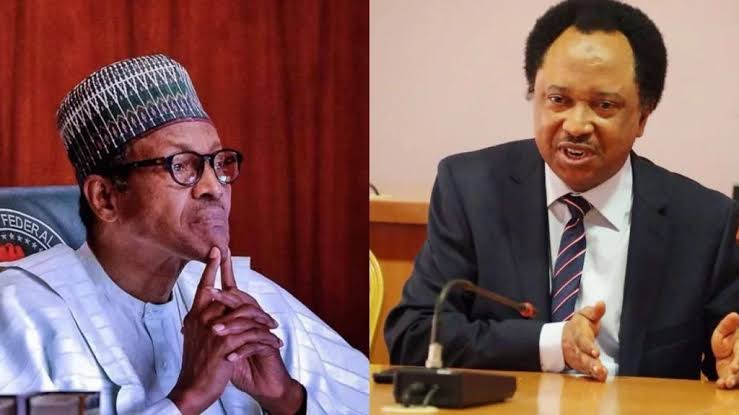 Former Kaduna Central lawmaker, Shehu Sani has asked the Federal Government to pay public university lecturers their eight months' salary after calling off their lingering strike.
Naija News reports that the 8th National Assembly member said this on Sunday after President Muhammadu Buhari-led government declared it would not pay members of the Academic Staff Union of Universities (ASUU) salary for the months they didn't work.
Recall that ASUU embarked on industrial action on the 14th of February 2022 and ended it on the 14th of October following a court order.
Following their resumption, the government only paid the lecturers for 18 working days in October, depriving them of their salary for the last seven months.
Concerned Nigerians have since reacted differently to the development.
In his reaction via social media, Sani said no public officeholder is been paid based on the days they work; hence the lecturers should be paid their total wages.
"The President is in London and he is paid. No political office holder is paid based on the days he worked. Pay University lecturers their full wages," Sani's tweet reads.
On Friday, the University of Jos (UNIJOS) chapter of ASUU declared an indefinite sit-at-home order for its members.
Naija News reports that the order follows the payment of half of the salaries for October to university lecturers by the Federal Government.
The UNIJOS ASUU has insisted in a statement that the order would last until the government pays its withheld salaries resulting from the federal government's no work, no pay policy.
The UNIJOS ASUU branch chairperson, Prof Lazarus Maigoro, who signed the statement, noted that one of the agreements at the meeting was that 50 % of lecturers' withheld salaries would be paid to ASUUmembers immediately after it called off the eight-month-old strike.
However, Maigoro, who was disappointed about the payment of half salaries to ASUU members, cited that members of staff of some Agricultural Research Institutes have been on strike for almost a year but they have been receiving their salaries regularly, so he is yet to understand why the minister of labour, Chris Ngige is bent on withholding the salaries of ASUU members.
Maigoro said the academic body is also aware that Ngige wrote a memo to the Accountant General asking him to pay ASUU members only from the day strike was suspended.