I Was A Church Girl, I Might Still Be A Pastor – Tonto Dikeh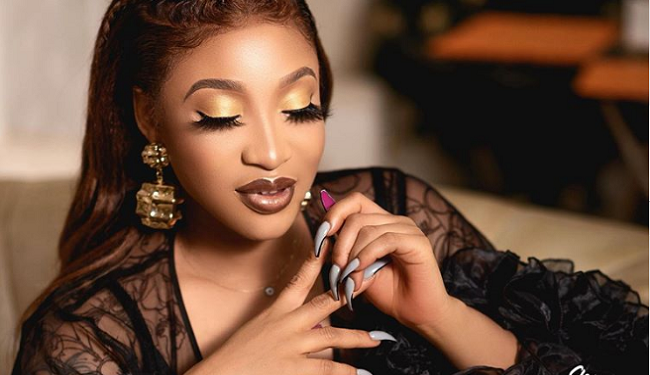 The deputy governorship candidate of the African Democratic Congress (ADC) in Rivers state, Tonto Dikeh has come out to tell Nigerians that she might be a pastor in the near future.
According to her, before she made her way into the world of acting and entertainment, she had dreamt of being a pastor because she was a church girl.
Naija News reports that the screen diva said she might still become a pastor "depending on where God is taking her to."
Dikeh, in the latest episode of With Chude podcast, also noted that she had always been a "church girl" who wanted to be a minister of God.
She described herself as an opportunist to have gone into acting because God had ordained that step already, adding that her venture into entertainment was just like swimming.
The actress said "I'm an opportunist with this thing called acting or entertainment. But God has ordained that step already. For me, I was just swimming in a swimming pool.
"I mean, I was a church girl going to be a pastor. I was supposed to be a pastor, I still might be. Depending on where God is taking me to."
Meanwhile, Naija News recalls that Dikeh was picked as the African Democratic Congress (ADC) deputy governorship candidate in Rivers State.
The chairman of ADC in Rivers State, Leader Sampson noted that the actress was selected to encourage women to participate in politics.
Sampson said Tonto Dikeh's selection as the party's deputy governorship candidate was an added value to the party ahead of the 2023 races.
The party chairman disclosed that the actress had been a member of ADC for more than a year and has the quality to possess the position.
The statement reads, "the choice of Tonto Dike is like we are coming with something quite different.
"We sat down and we felt that we have someone like Tonto Dikeh with us and she's also very good. We know her capacity across the board, but what many people did not know about her is her political ability and ambition.
"We have been having conversations with her; she's been a party member for more than a year now.
"We looked at choosing a female running mate and by the time we looked at all of these, we believed she's the best for that position.
"We also did that to encourage the women to be in politics and believe me, since she came on board, it has created a lot of awareness for women to know that they can be active in politics, especially the young ones."