Sabinus Responds After Follower Calls Him Out For Posting Skit Amidst Loss Of Davido's Son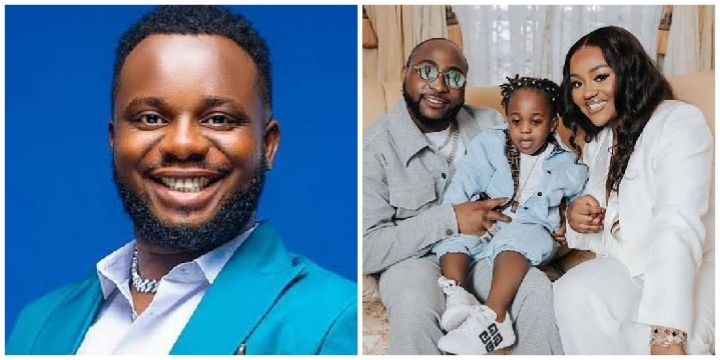 Award-winning skit maker, Chukwuemeka Emmanuel Ejekwu popularly known as Sabinus has reacted after netizens slammed him for posting a comedy skit barely 48 hours after the death of Davido's son, Ifeanyi Adeleke.
The comedian had shared a funny clip on his Instagram page a few hours ago.
However, while some people laughed at the humor in the video, it did not sit well with some Nigerians who condemned him for not showing solidarity to Davido while mourning the loss of his son.
A user identified as iamakintoladavido wrote: "@mrfunny1_ but boss you for never post skit/comedy for now at least to respect or pay tribute to Davido and his family or doesn't he deserve that?"
Replying, Mr Funny wrote, "Ok sir I will delete it."
However, at the time of documenting this report, Sabinus is yet to delete the video as  promised.
Rita Edochie Reacts As Male Colleague Assaults Policewoman
Nollywood actress, Rita Edochie have reacted following the cries of a policewoman who was assaulted by a male colleague for turning down his advances.
According to the policewoman idenified as Olorunsogo Bamidele, one Ajayi Martins, her senior colleague at the station had asked her out in which she turned him down, resulting in the physical assault.
The incident reportedly happened in Ode Omu Divison, in Osun State.
In the viral footage shared on social media, Bamidele showed off the wound she sustained, narrating how her colleague pounced on her, inflicting injuries on her.
She added that he threatened to kill her, saying no one will do anything about it.
"It took the intervention of the civilians around the police station, which were 10, to deliver me from the situation. They wanted to carry me away from the station, but i refuse to leave,'' she said.
"He asked me that i should befriend him, i say no, i am a married woman. Please what is my offense, he started beating me without any cause," she added.
She further called on their superiors to do something and help her.
Reacting to that, the actress via the comment section of an online newspaper wrote: "THIS IS STRANGE. MAYBE THE MAN IS DRUNK."