Meet With Cardiff University In Lagos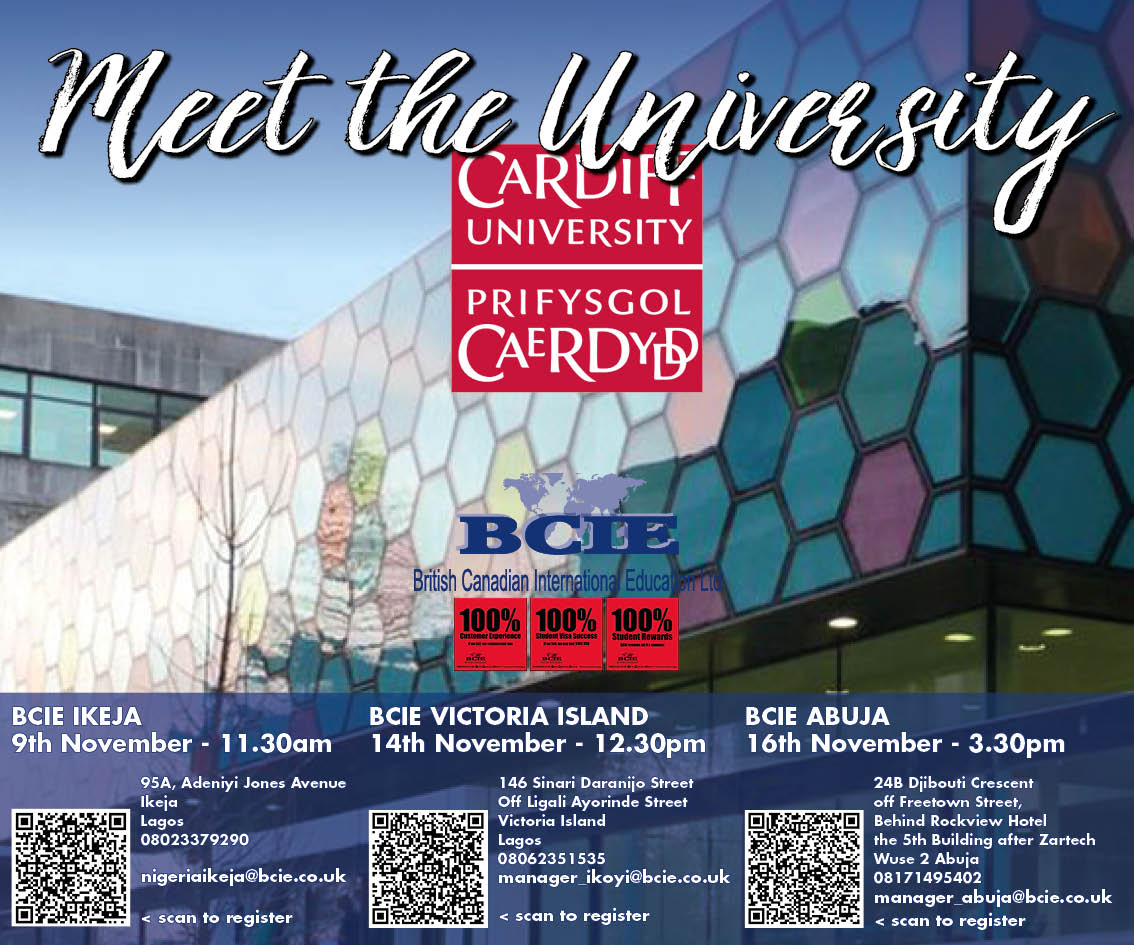 Meet with Cardiff University in Lagos, the International Officer/ Recruitment manager will be at the BCIE Ikeja and VI office on 9th November and 14th November, respectively.
Founded in 1883, Cardiff University is established as one of Britain's leading research universities. Driven by creativity and curiosity, we strive to fulfil our social, cultural, and economic obligations to Cardiff, Wales, and the world. Cardiff University excels in producing high-quality, innovative research which translates into benefits both locally and worldwide.
She has a diverse student population with students from more than 100 countries and a range of backgrounds. Many academic staff are leaders in their fields, creating a stimulating environment for learning. Cardiff University's ambition is to rank consistently among the top 100 universities in the world and the top 20 in the UK.
The International Officer/ Recruitment Managers will be talking about admission requirements, Scholarship opportunities, Post study work options, and work placements.
Make it a date with us on the 9th and 14th of November, 2022 in BCIE Ikeja and BCIE Victoria Island office, respectively, to advance your career and position yourself as a world leader with one of the world's best universities- Cardiff University.
Spaces are limited register now.
Time: BCIE Ikeja- 11:30am
BCIE V.I- 12:30pm
Address
Ikeja Office: 95A Adeniyi jones,Ikeja, Lagos.
Mobile number: +238023379290
VI office: 146, Sinari Daranijo Street, off Ligali Ayorinde street, Victoria Island, Lagos
Mobile number:  +2348062351535