Tension As Fire Guts WAEC Office In Lagos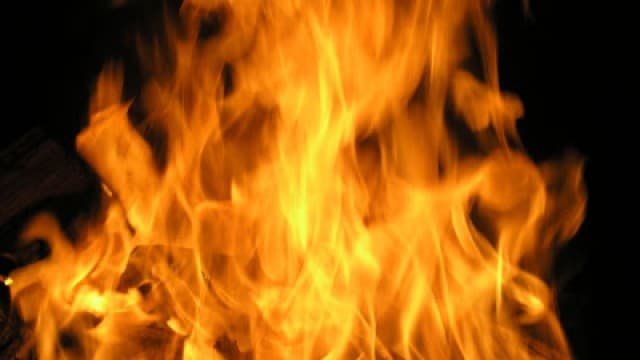 There was tension on Wednesday morning in the Yaba area of Lagos State after the West Africa Examination Council (WAEC) building was engulfed in fire.
Reports obtained by Naija News revealed that the fire started at about 6.50 am with many people trapped in the building.
As of 7.15 am, according to Vanguard, the cause of the fire was still unknown. It was reported that the fire broke out from the middle of the high-rise building, and those trapped there were seen frantically calling for help.
However, the Lagos State Fire and Rescue Service officials and other emergency responders arrived at the scene to put out the raging fire.
Further reports revealed that firefighters from the University of Lagos (UNILAG) and Yaba College of Technology (YABATECH) also responded to the fire incident.
An eyewitness who spoke with newsmen on the incident explained that a council staff believed to have been trapped between some floors was seen attempting to jump through the window of the magnificent 12-floor building to escape being suffocated.
However, none of the Council officials could be reached for further details as of reporting time.