Lekki Shooting: I Will Apologise To Nigerians For All Wrongdoings – Peter Obi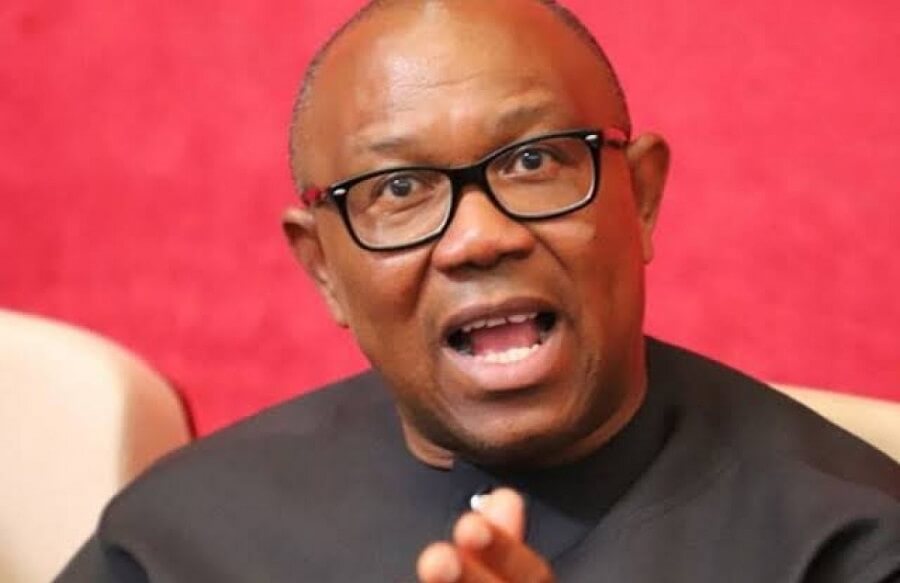 The presidential candidate of the Labour Party (LP), Peter Obi, has promised to apologise to Nigerians for the wrongdoings done to them by successive governments.
Naija News reports that the former Governor of Anambra State made this known during an appearance on Arise News on Monday.
Obi was reacting to a statement credited to his running mate, Yusuf Datti Baba-Ahmed, who had said that it is debatable to describe the Lekki shooting on October 20, 2020 as a massacre.
The assertion attracted negative comments from some Nigerians youths who believed his statement was a denial that killings took place at the Lekki toll gate.
Speaking on the issue on Monday, Obi said he was hearing Datti's statement about the Lekki shooting for the first time.
He said that so many things were done wrongly in the past and needed to be apologised for.
Obi said: "I did not even listen to that; maybe I will go back and listen to everything. I must tell you, I did not listen to it; I am just hearing it for the first time. For me, there are things we need to probably open up tomorrow and look into.
"I have always said, in my reconciliation, we must go back to certain things and be able to apologise to people because things were done wrongly. There are so many things that we need to apologise for in this country."
The former governor stated that he would apologise to the people of the Niger Delta for the pollution of their region which was caused by oil spillage and oil exploration.
The LP Presidential candidate recalled how he apologised to missionaries when he returned schools taken by past governments back to them when he was the governor of Anambra State.
Lekki Shooting: Use Of Massacre Highly Debatable – Datti Baba-Ahmed
Speaking during an interview on Channels Television last week Thursday, Baba-Ahmed had said the use of the word 'massacre' for the Lekki shooting is highly debatable.
The former Senator said there was an abuse of human rights and procedures during the Lekki shooting.
He had said: "There was an abuse of human rights, procedures and if some people interpret it as massacre, then yes. However, the massacre has different technical meanings. I can't say I know all of it.
"First of all, no advance notice was given before the attack. The victims must have been attacked in their own areas.
"These are well-meaning Nigerians who brought themselves out in the public area and were attacked by security forces who are meant to be protecting their lives and properties.
"The use of 'massacre' is highly debatable, but I can say for sure that there were abuses of procedures and civil rights violations."