Sanwo-Olu: Wike And His Supporters Are Too Important To Be Sanctioned – PDP BoT Member, Tsari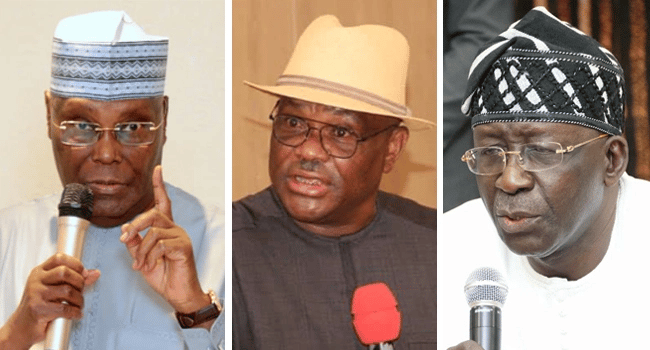 Some Board of Trustees (BoT) members of the Peoples Democratic Party (PDP) have expressed their dissatisfaction over Governor Nyesom Wike's declaration of support for the second-term gubernatorial ambition of the incumbent Governor of Lagos state, Babajide Sanwo-Olu.
Naija News recalls that Wike while endorsing Sanwo-Olu last week had said "Any party contesting against APC in Lagos is wasting time. Sanwo-Olu is a super-performing governor. If Sanwo-Olu was in my party (PDP) and he is not doing well, I wouldn't come."
Reacting to Wike's declaration, a BoT member and ex-National Secretary of the party, Ibrahim Tsauri, told Punch that it would be detrimental to the party if PDP decides to sanction Wike and his allies.
He explained that the BoT job is reconciling aggrieved members and not sanctioning any member, adding that Wike and his supporters are important members of the PDP and punishingthem would do no good.
He said, "The BoT is an advisory body shouldered with the responsibility of amicable reconciliation of aggrieved members. It has no power to punish party members. Governor Wike and his colleagues are very critical members of the party. Thinking of anything like punishment at this critical time will certainly not be good for the party.
''No serious political party can think of sacrificing five sitting governors, especially in an election year. We are still in the reconciliation process and are optimistic of success."
Wike Cannot Be Bigger Than The Party – PDP BoT Member
Another BoT member who spoke to the newspaper under the condition of anonymity said that it was high time the party considered other options to inject some sense of orderliness and discipline into Wike since placating him had failed.
He insisted that one man cannot be bigger than a political party.
He said: "No one has said he (Wike) does not have a point in the argument he has been making. What we are saying is that we have a big assignment ahead of us as a party. If he continues to insist that things must be done his own way, then, there is a problem.
"Maybe it is time for sanctions, I don't know but again, we need to look at the issue of timing. Can we afford to be talking about sanctioning stakeholders, and serving governors who are expected to play their part in ensuring victory for our party? That is the big question!
"When the BoT recommended that the chairman should make a promise to go after the elections, our belief was that this was going to get us somewhere. Do not forget that in all this, we are only an advisory body. We can't force our position on the party. If the five governors continue to insist on this position (that they won't be part of the Presidential Campaign Council unless the chairman leaves), then, they have wasted our time and our effort."