My Ambition Is No Longer Threatened – Yahaya Bello Withdraws From Suit Seeking To Stop 2023 Election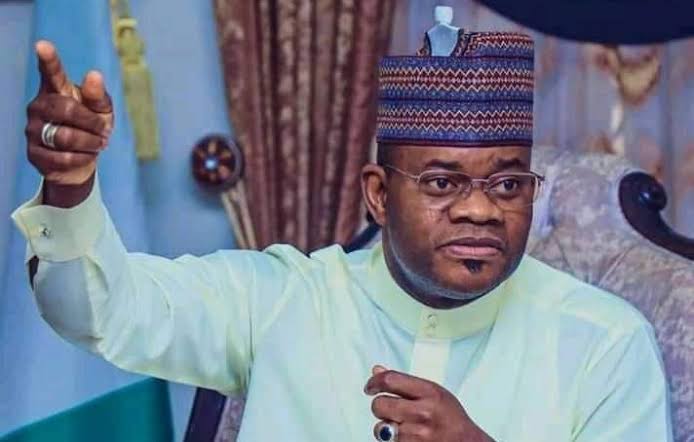 The Governor of Kogi state, Yahaya Bello has withdrawn from a suit seeking to stop the 2023 presidential election.
Naija News reports that a presidential candidate in the 2019 election on the platform of Hope Democratic Party (HDP), Ambrose Albert Owuru, had asked the court to stop the Independent National Electoral Commission (INEC) from conducting the 2023 Elections on the grounds that he won the 2019 election and his mandate was stolen by President Muhammadu Buhari.
He prayed the court to remove Buhari and declare him the winner of the 2019 polls and that Buhari should be compelled to refund all monies he collected as salaries, emoluments and security votes.
Owuru also called for his inauguration of a four-year tenure after Buhari is removed from power.
When Yahaya Bello, who was a presidential aspirant in the All Progressives Congress (APC), heard about the suit against Buhari, Attorney General of the Federation (AGF) and INEC, he rushed to the court with a motion on notice praying the court to make him a 4th defendant and an interested party in the suit.
Governor Bello's joinder motion was filed by a Senior Advocate of Nigeria (SAN), Dr Musa Yakubu on his behalf.
He had claimed that his presidential ambition under the All Progressives Congress (APC) would be aborted and jeopardized if the prayers of Owuru are granted.
However, at Tuesday's proceedings, Bello demanded that he be struck out of the suit on the grounds that his presidential ambition was no longer in jeopardy since the APC's presidential ticket has been won by another person.
Justice Inyang Edem Ekwo subsequently struck out the governor's name from the suit and fixed November 4, 2022 for the next hearing.