Let Him Bring His Track Record – Ikpeazu Dismisses Abaribe In Abia Senatorial Race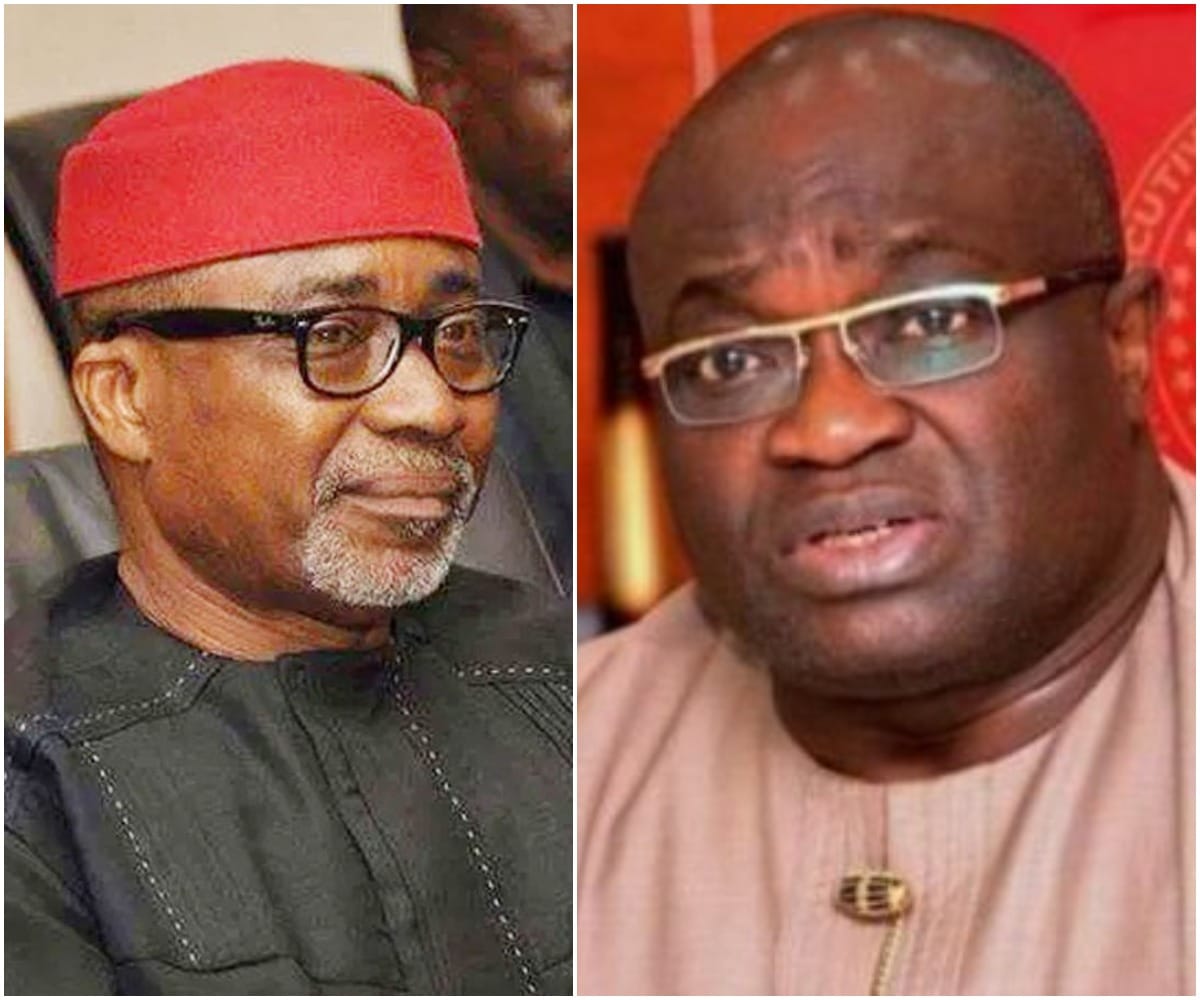 The Abia State Governor, Okezie Ikpeazu has submitted that he does not see former Senate Minority Leader, Enyinnaya Abaribe as a threat to his senatorial ambition.
The two leaders are part of the candidates from various political parties hoping to clinch the Abia South Senatorial seat in the 2023 elections, Naija News reports.
However, asked during an interview if he sees Senator Abaribe who is the incumbent as a threat to his own ambition, Ikpeazu declared that he does not.
According to him, he has the track record and experience to ward off any challenge from other candidates including Abaribe.
The Governor added that he has always fulfilled his promises to the people of the state and his constituency, so he is sure of their support and expecting victory at the polls.
"I am not threatened because I am running on my record. So, let the people of Abia South look at my stewardship and also look at my promises and see how far I have gone. If I have promised 10 things and they notice that I have achieved seven of them, based on that, I want them to take a decision. Let everybody come to the table with his track record and pedigree. This is no time for vain talk. For me, this is also a time for positive advocacy," Ikpeazu told The Nation in an interview.