Buhari Signs Start-Up Bill, Presidential Executive Order 12 Into Law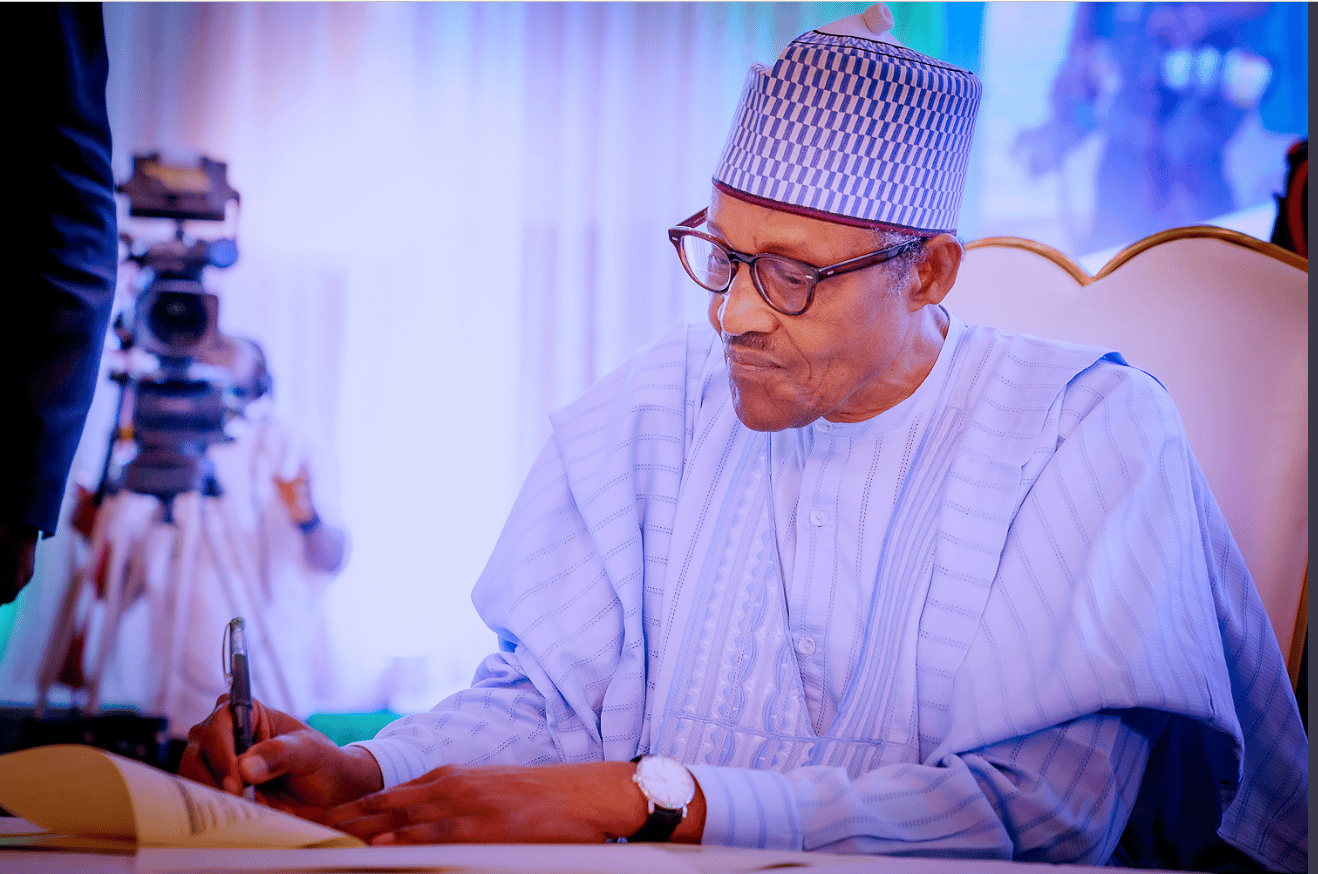 President Muhammadu Buhari on Wednesday, October 19, signed into law the Nigeria Start-Up Bill (NSB) in a bid to create an enabling environment for use of technology innovation to advance business start-ups.
Naija News reports that the Nigerian leader also signed the presidential executive order 12 into law today at his office in Aso Rock.
The bill according to Buhari is to institutionalize a culture of accountability & transparency in the government's service delivery.
"Today I signed Presidential Executive Order 12, on Improving Performance Management, Coordination & Implementation of Presidential Priorities of the Federal Government of Nigeria. Our goal is to institutionalize a culture of accountability & transparency in our service delivery.
"Our commitment to creating an enabling environment for Nigerian technology startups should never be in doubt. Today I signed into Law the Nigeria Startup Bill (NSB), developed by our administration to provide stable legal framework and incentives for technology innovation," President Buhari said in an official statement via his Twitter page.
Present at the signing of the documents is the Minister of Communications and Digital Economy in Nigeria, Isa Ali Pantami and Chief of Staff to the President, Ibrahim Gambari, Naija News reports.
It could be recalled that the Nigerian Senate passed the Nigerian Start-up Bill, 2022 in July this year following the consideration of a report by the Committee on ICT and Cyber Security.
Speaking during the presentation of the bill, the Chairman of the Committee, Senator Oseni Yakubu (APC Kogi Central) disclosed that the bill will create the National Council for Digital Innovation and Entrepreneurship.
According to him, the council, upon its establishment, would create and develop an enabling environment for technology-enabled start-ups in Nigeria.