We Suspect That There Was A Blood Convenant Between IVD And Bimbo – Family Discloses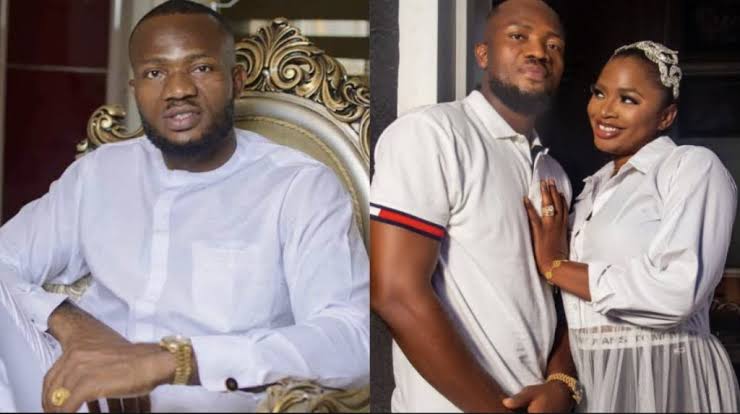 Oyindamola Martins, the brother of late Bimbo Ogbonna, wife of auto dealer, Ikechukwu Ogbonna also known as IVD, has said that his family members suspect that there was a blood covenant between his late sister and her husband.
Naija News reports that Bimbo's death was announced by her sister in an Instagram post on Saturday, October 15, 2022.
Recall that the couple made headlines earlier this week when Bimbo and her husband got into a scuffle and she reportedly set herself ablaze in the process at their home in Lekki, Lagos.
She was rushed to the hospital where she was pronounced dead on Saturday morning. Bimbo's death sparked outrage among Nigerians who called for the arrest of her husband.
Shedding more light on his sister's relationship with her husband, Oyindamola, while responding to comments on his Instagram page, explained that the ill-fated relationship began when Bimbo met Ikechukwu at age 18.
He disclosed that the deceased had given Ikechukwu all her school fees and eventually dropped out of school.
He stated further that after several failed warnings for them to stop seeing each other, Bimbo's family took her to Abuja to live.
However, Ikechukwu had contacted her and said he would kill himself if she did not return. She eventually ran back to Lagos to be with him.
Oyindamola added that their family even offered to pay IVD money to stay away from young Bimbo at the time, but they continued their relationship.
He went on to state that he and his family are suspecting that there was a blood covenant between the duo, adding that this was a high possibility because Ikechukwu often visited different medicine men.