Keyamo Knocks Atiku For Telling Northerners Not To Support Any Yoruba Or Igbo Candidate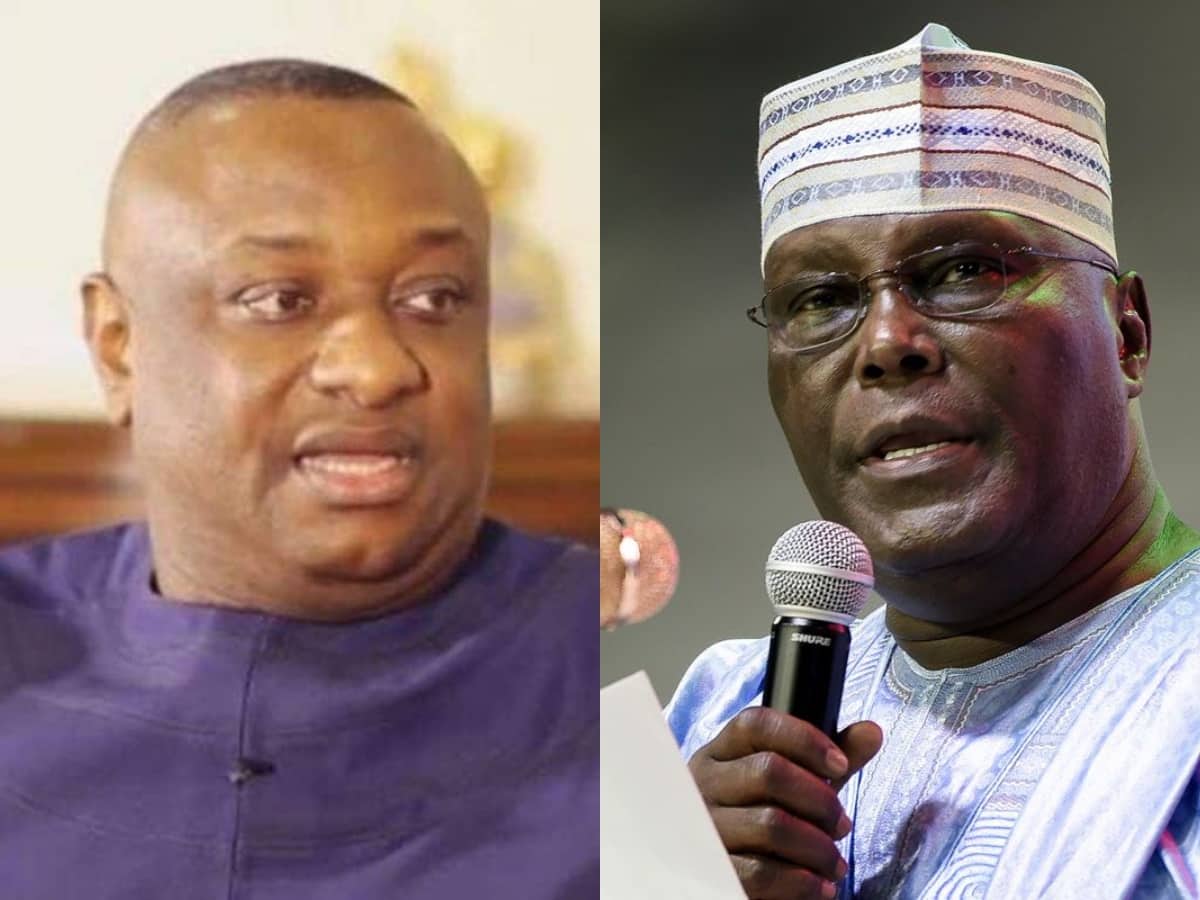 The spokesman of the All Progressives Congress (APC) Presidential Campaign Council, Festus Keyamo, has berated the presidential candidate of the Peoples Democratic Party (PDP), Atiku Abubakar, over his statement at a political event.
Naija News reports that Atiku, during an Interactive Session with Arewa Joint Committee held on Saturday in Kaduna State, said Northerners need to vote for him because he is a Pan-Nigerian with a northern extraction that has built bridges across the country.
The former Vice President said Northerners do not need any Yoruba or Igbo candidate as president of the country.
He had said: "What the average Northerner needs is somebody who's from the north and also understands that part of the country and has been able to build bridges across the country.
"This is what the Northerner needs, it doesn't need a Yoruba or Igbo candidate, I stand before you as a Pan-Nigerian of northern origin."
Reacting to the statement in a Twitter post, Keyamo said the comment is the height of desperation and daredevilry on the part of the PDP presidential flag bearer.
The Minister of State for Labour and Employment said it is horrendous, horrible, and thoughtless for the former vice president to use ethnicity to campaign.
However, the APC campaign council spokesman advised Atiku to quit the presidential race over his controversial statement.
He wrote: "This is the height of desperation & daredevilry on the part of Atiku! This is so horrendous, so horrible & so thoughtless for Atiku Abubakar to use ethnicity to campaign, saying the North does not need a YORUBA OR IBO candidate? My God! Atiku needs to quit the race TODAY!"
WATCH!👇This is the height of desperation & daredevilry on the part of Atiku! This is so horrendous, so horrible & so thoughtless for Atiku Abubakar to use ethnicity to campaign, saying the North does not need a YORUBA OR IBO candidate? My God! Atiku needs to quit the race TODAY! pic.twitter.com/UXfuRMho9G

— Festus Keyamo, SAN (@fkeyamo) October 15, 2022