2023: Northerners Do Not Need Yoruba, Igbo Candidate As President – Atiku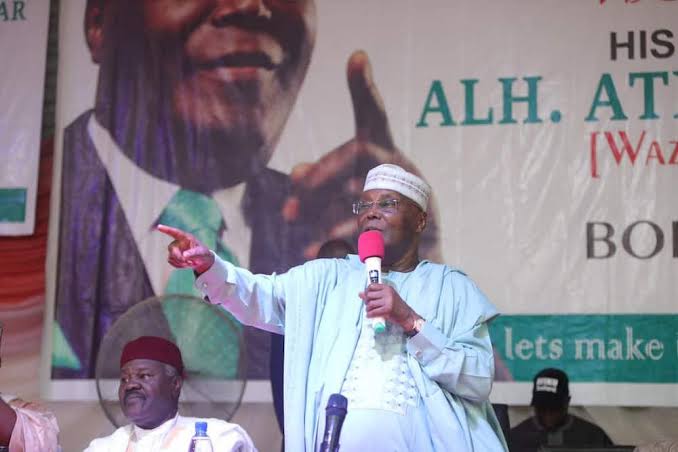 The presidential candidate of the Peoples Democratic Party (PDP), Atiku Abubakar, has said the North only needs someone from the region as the next President.
Naija News reports that Atiku stated this on Saturday during an interactive session with Arewa Joint Committee at the Arewa House in Kaduna State.
It was reported that the former Vice President was scheduled to have a dialogue with the Arewa Consultative Forum, Arewa House, Sir Ahmadu Bello Memorial Foundation, Northern Elders Forum, and Arewa Research and Development Project, among others.
Speaking at the event, Atiku said Northerners need to vote for him rather than a Yoruba or Igbo candidate because he's a Pan-Nigerian with a northern extraction that has built bridges across the country.
He said: "What the average Northerner needs is somebody who's from the north and also understands that part of the country and has been able to build bridges across the country.
"This is what the Northerner needs, it doesn't need a Yoruba or Igbo candidate, I stand before you as a Pan-Nigerian of northern origin."
He said: "I have traversed the whole of this country, I know the whole of the country, I have built bridges across the country"
The PDP presidential candidate also highlighted the key policy agendas which he sought to pursue if elected President.
He said some of the agendas include promoting national unity through deliberate actions that would secure mutual trust and confidence amongst all tendencies.
Atiku also enumerated reforms in education, agriculture and reversing the economic downturn of the country.