Nigerians Fume At Nurses As Heartbreaking Video Of Rico Swavey Before His Death Emerges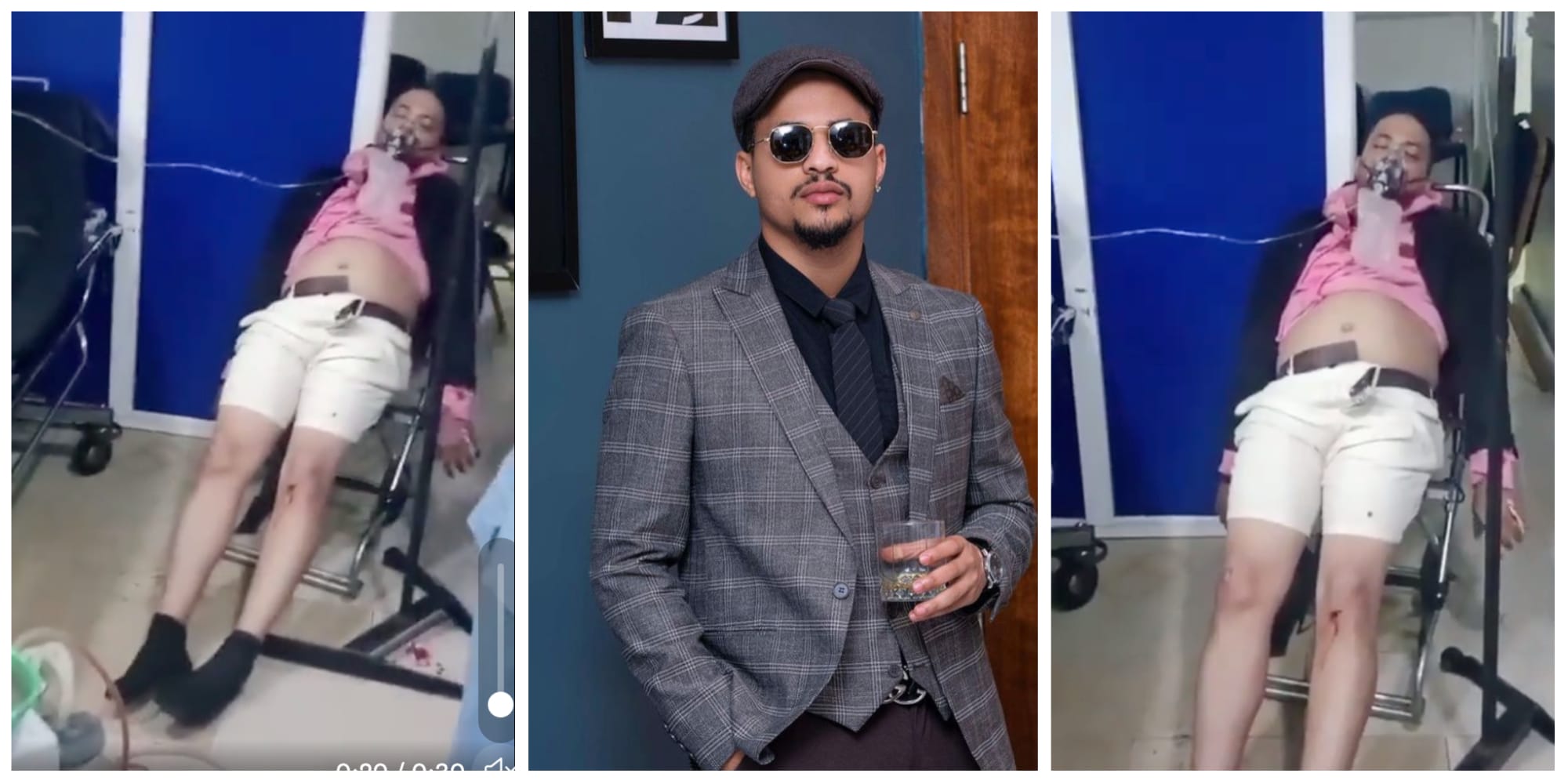 Some Nigerians have expressed anger as they call out healthcare attendants for laughing and making videos of former Big Brother Naija Season 3 Housemate, Rico Swavey, before his death.
Naija News earlier reported that the reality TV star passed away on Thursday morning, days after he was involved in a ghastly accident in Lagos.
In the video making the rounds online, Rico can be seen sitting on a chair while receiving oxygen as the nurses seemed confused and contemplating how to move him into the Intensive Care Unit at the hospital.
The video sparked outrage on social media with some Nigerians calling for the immediate dismissal of the staff for their lackadaisical attitude and lack of professionalism toward the reality TV star.
mr____daddy_ wrote: "Why is he not in an operation bed? He would have survived if it was in America. The amount of people who die in that country from negligence and incompetence is unbelievable and sad."
@Lepht___ wrote: "Health attendants were just making videos and laughing while someone was dying
Sorry rico"
telema_westwood wrote: "Everyone in this video should be sanctioned by the Nigerian Medical Association."
dumebiblog wrote: "Later you'll be asking why people that have money stil want to leave nigeria. Just see how confused and scared the medical personnels were. Someone who was supposed to be in the ICU was just there being recorded."
iam__maimuna wrote: "Someone is laughing in the background, now we know what killed. Naaa it wasn't the accident that killed him, negligence and unseriousness killed thus sweet soul"
everythingkrystalofficial wrote: "This people need to be sued I swear… no jokes. What nonsense is going on here. I can boldly say the people in this video killed him because if they had attended to him on time,maybe he would have still been here with us today. I weep for the state of Nigeria"
princess_barbienachies wrote: "My God! They didn't even know what to do!! I have seen Emergency units in many countries. Right from the door the doctors and nursing are already trying every attempt to save the person's life. But just look at this. He is on even a chair!! Wow! And the nurses are just standing there. This hospital needs to be sanctioned indeed!! Wow!"
anu_rheeka wrote: "Why were they laughing and making a video when they are to work with urgency to revive his life? Naaaa this country is dead long ago. The government cannot save Nigeria alone. Nigerians are hardened people"
stellstarr_ wrote: "How can someone be in this type of critical condition and video is the next thing to make omgggg!!!!……I am soooo pissed"
aldreautos wrote: "I've said it before and I'll keep saying it. The problem of Nigeria is not our leaders or government. It's we the people. We are very terrible people generally. The idontcare mentally is so high".