Kaduna College Lecturer Welcomes 22nd Child, Marries 4th Wife On Naming Day – [Photos]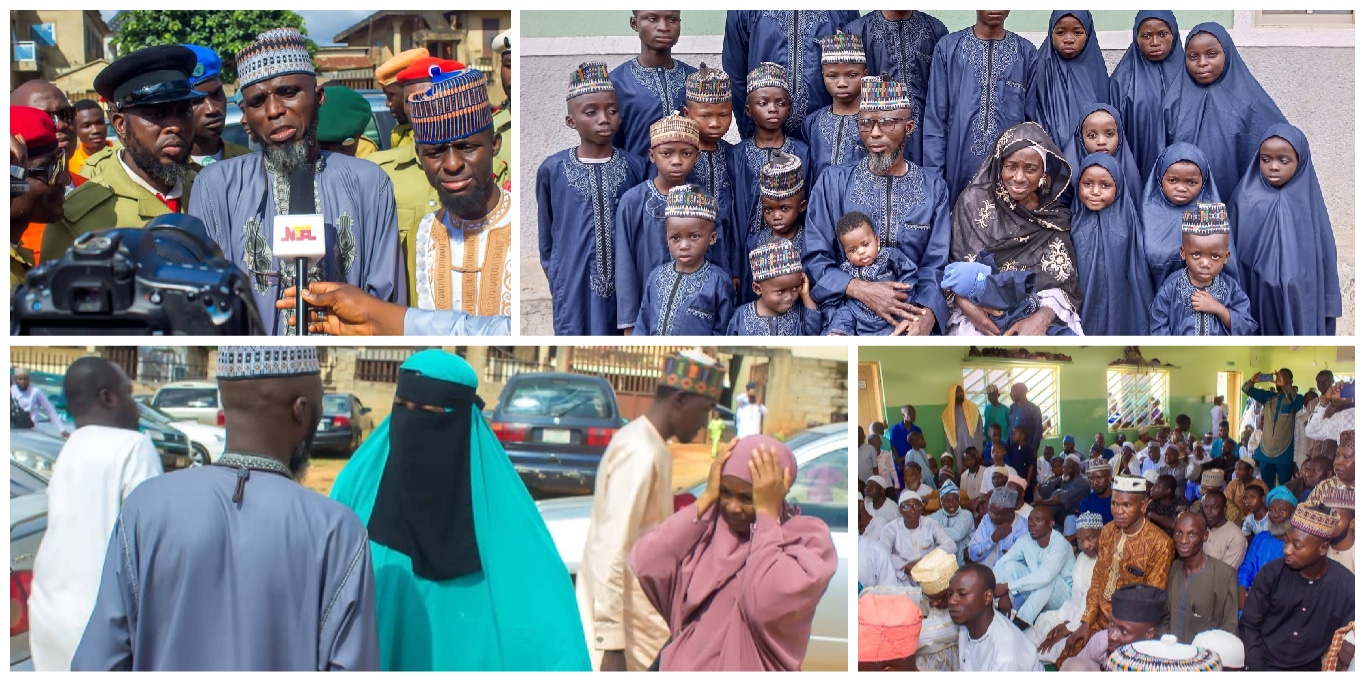 A Kaduna State man simply identified as Baba Lawal on Facebook, has announced the addition of a 4th wife the same day he named his 22nd child.
Lawal who claimed in his social media biography to have hailed from Ilorin, Kwara State, also disclosed in the post that he gave out one of his daughters for marriage on the same day, 30th September 2022.
Naija News understands from Lawal's biography that he is currently a lecturer with Umar Bun Khattab College of Education, Tudun Nufawa in Kaduna State.
The fellow had gone viral on social media months ago after he shared photos of his three wives and 18 children. Lawal had said then that he wouldn't mind having even more children.
The lecturer, however, on Saturday, October 1, 2022, took to his Facebook page to share the latest development in his family with a fleet of photos taken from the events.
Sharing the event which was held at Umar Khattab College of Education; the lecturer captioned: "Alhamdulillah! I am speechless and I don't really know the words to use in appreciating your contribution towards the success of My Wedding, my Daughter's wedding and my Son's Naming ceremony all today 30th September 2022. Jazakumullahu Khair may Allah expand your wealth and bless your household."
See more photos below: