Terrorists, Bandits Deserve To Die Like Animals – Matawalle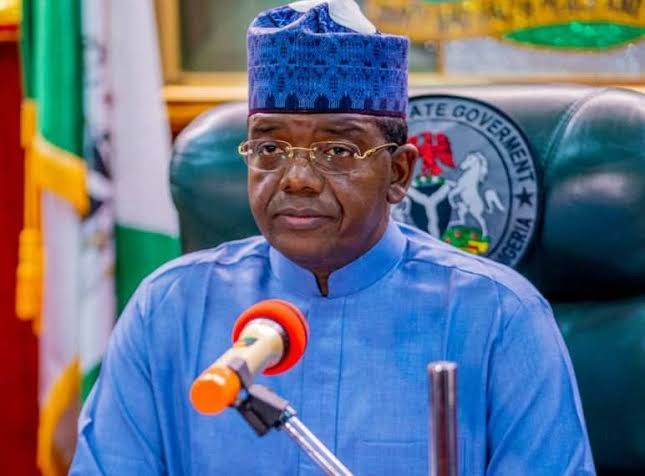 Governor Bello Matawalle of Zamfara State has said criminal elements deserve the death penalty approved by his administration.
Speaking on Wednesday during an interview on Television Continental, Matawalle said terrorists, bandits and other criminal elements in his state deserve to die like animals.
The governor said his government has tried several options to curb banditry in the state, but such measures have failed to fully curb criminal activities.
He said: "God knows I have adopted so many options for this crisis to leave the state, but unfortunately, there are good and bad people in any society.
"We've tried all we can. I've adopted so many options in the state and most of the options have yielded a lot of results.
"I've done dialogue. I shut down the network. We cut the food supply and we saw successes, but it's not 100 percent. The bandits fear the Yansakai vigilante group because they use a fabricated weapon. They put motorcycle plugs into it. Bandits fear that weapon; the weapon cuts the bandits into two.
"They see Yansakai as the most devilish people. I know why I gave that directive and I've succeeded with that directive I've given."
Governor Matawalle said the death penalty will work in the state because bandits and other criminals elements deserve no mercy.
The governor also justified his directives to residents to arm themselves, saying that bandits don't have sympathy for their victims.
He said: "Death penalty will work. I have signed it. Anyone found guilty will face the law. The death penalty might not be popular, but those killing people, is it popular?
"Why I said everyone should get a weapon is because these bandits are like animals. How can you see someone farming, and then go and kill him?" he asked.
"If we say our people should not carry arms, who will go and confront the bandits if not the people? Those who are saying the directive is bad, why can't they go and save our people?
"As a governor, I can't fold my arms and see my people being killed every day. It's not possible. It's one of the primary responsibilities of the governor to protect the lives and property of his people."