2023 Presidency: Peter Obi Speaks On Losing Election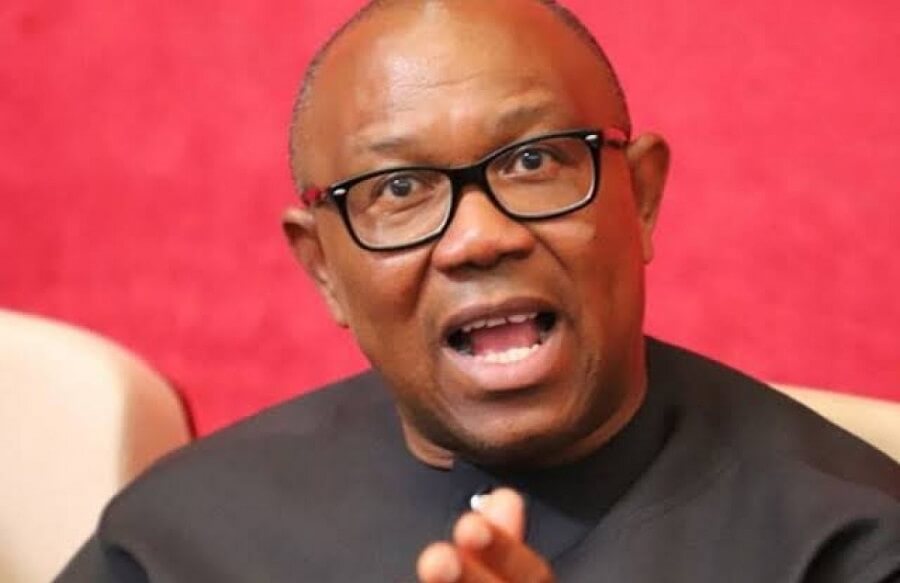 The presidential candidate of the Labour Party (LP) for the 2023 election, Peter Obi has spoken about his chances of winning next year's election.
Asked during an interview on Wednesday with Arise TV about the possibility of losing the 2023 presidential election, Obi expressed confidence in emerging victorious.
The former Anambra State Governor stated that it is an election which can be likened to going into a match but he stressed that he is in the contest to win.
Obi added that even God will not allow him to lose because of the suffering Nigerians have passed through at the hands of previous administrations.
He said: "I'm here to win and that is my commitment I do not think I will lose, I do not think God will allow me to lose because he knows the suffering of the youth and people in Nigeria."
I'll Dialogue With Agitators
Peter Obi has submitted that groups agitating to leave Nigeria are not the same as bandits. This is as he promised to relate with the two groups differently as they don't represent the same thing.
According to Obi, the agitators need to be brought to the table for discussions but bandits are criminals that need to be dealt with accordingly as offenders.
Naija News reports the presidential hopeful made the submission on Wednesday during an interview programme.