Adamu Garba Under Fire For Attacking Peter Obi Over Kano Visit (Photos)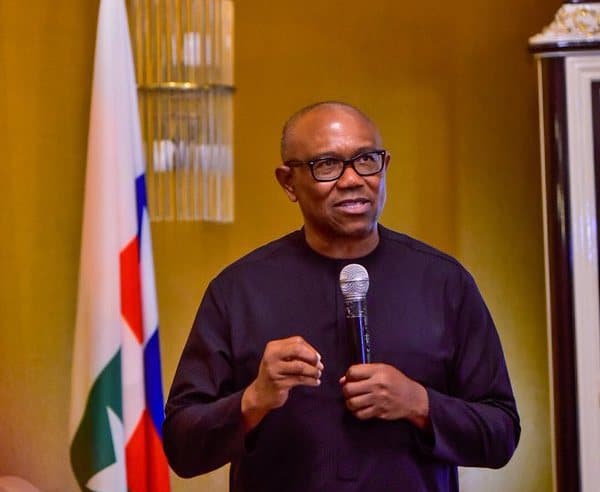 Former presidential aspirant, Adamu Garba, has come under fire for attacking the Labour Party (LP) presidential candidate, Peter Obi. 
Naija News reports that the All Progressives Congress (APC) chieftain on Friday via his social media handle criticized Peter Obi for refusing to wear a northern attire during his recent visit to some stakeholders in Kano.
Garba said that Peter Obi did not care to identify with the people of the North, nor did he remove his shoes while sitting amongst elders, adding that such action is the height of disrespect in northern culture.
He wrote; "Peter Obi in Kano. Out of sheer disrespect, he didn't even care to dress in local attire to identify with the people of the North nor even remove his shoes.
"Every other person had his shoes removed except Peter Obi. This is the height of disrespect to the northern culture."
Garba's condemnation of Peter Obi's appearance in Kano did not sit well with social media users who knocked him for his comments on the LP presidential candidate.
According to them, wearing local attire is deception, commending Peter Obi for appearing real and not being a hypocrite.
See some of the reactions to Garba's post below:
Abdurrahman Shuaibu Aliyu wrote; 'I salute him for maintaining his appearance as always, no deceiving no hypocrisy'
Saleh Mustapha Ali wrote; 'You want to disunite us through the oldest method of deception'
Umar Nafada wrote; 'I can vote for him for showing his real life, I hate hypocrites
Muhammad Husain Isah wrote; 'Wearing of local attire is deception. I commend him for maintaining his style of dress. Dear Obi, we the people of Kano warmly welcome you.'