Rita Dominic Denies Birthing Twin Girls
Nollywood actress, Rita Dominic has distanced herself from the reports alleging that she and her husband, Fidelis Anosike, welcomed a set of twins.
The reports online had it that the thespian welcomed twin baby girls in the United Kingdom.
The news broke earlier on Wednesday morning, 21st September after an unnamed source disclosed that the mother and children are in good health.
However, reacting to this report, Rita Dominic via the micro blogging platform, Twitter on Wednesday night shared a cryptic message indicating that viral report is nothing but fake news.
"Fake news"she wrote captioning a video of a man reading a newspaper.
This latest development came months after Dominic and her husband did their traditional wedding on 19 April 2022 in Imo State.
The actress, whose marriage had been on various controversies since its inception, recently failed to respond to allegations that her husband was cheating on her with a couple of her friends.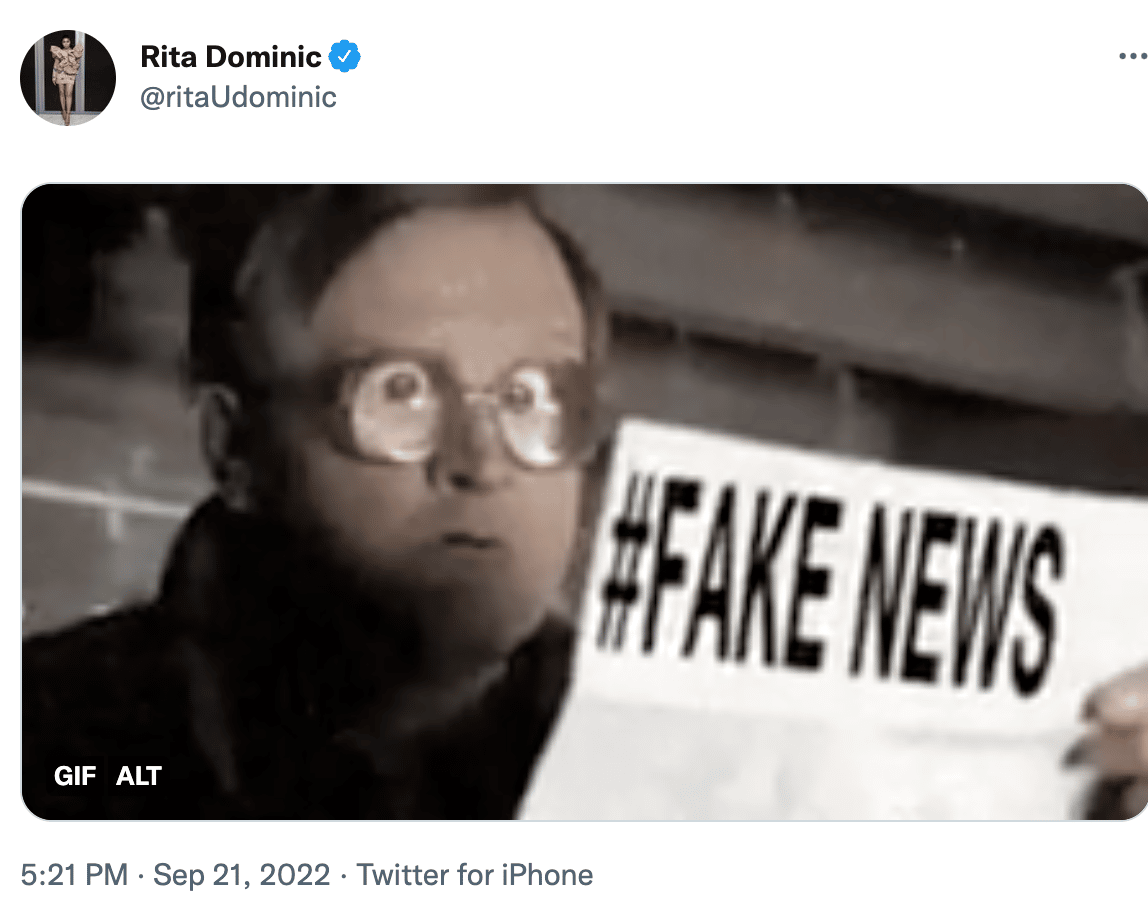 Why I Was Banned From Nollywood
Rita Dominic recently revealed the reason she was banned from Nollywood.
The actress who newly got married explained that Nollywood silently banned her and stopped her from getting work because she was headstrong and bent on changing things.
She explained that she wanted a structure to be put in place back then so that they could grow in their careers. However, this did not sit well with some people in the industry and they stopped giving her movie roles.
The actress stated this during an interview with Chude Jidenowo.
Her words: "So let me tell you something, I don't know if I've said this publicly. Many years ago, we worked a lot with the marketers and they weren't used to talking to management, they were used to easy access, direct access to us. So I started working with a manager which is my business partner Mildred because she manages my career as well and it was a challenge.