'It Makes Nigerians Happy' – Omokri Reacts To Proposed Ban On Ponmo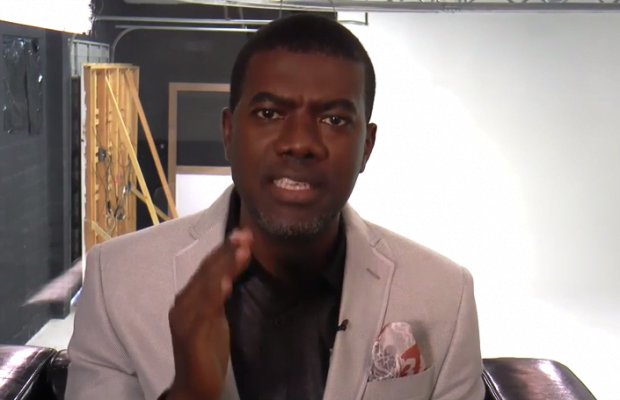 Former Presidential aide, Reno Omokri has reacted to the proposed ban on the consumption of cow skin, locally known as Ponmo.
Naija News had reported that the Federal Government had said that the proposal to ban the consumption of ponmo in the country was due to the lack of nutritional value and to boost the textile industry.
The Director-General, Nigerian Institute of Leather and Science Technology (NILEST), Muhammad Yakubu, disclosed this on Sunday in Abuja.
Yakubu noted that the habit of eating animal skin, which has no nutritional value, should be stopped to save the industry and boost the nation's economy.
He added that the institute, in collaboration with stakeholders in the industry, would approach the National Assembly and State assemblies to bring out legislation banning the consumption of cow skin.
Yakubu asserted that the present comatose state of tanneries in Nigeria was partly due to the consumption of animal skin.
"To the best of my knowledge, Nigerians are the only people in the world that overvalue skin as food, after all, Ponmo has no nutritional value. At one point, there was a motion before the two chambers of the national assembly, it was debated but I don't know how the matter was thrown away," he had said.
Reacting in a tweet via his Twitter page on Tuesday, Omokri said that the poor Nigerians consume ponmo because it's a delicacy that makes them happy and not because of its nutritional value.
Omokri said any attempt by the government to ban the consumption of ponmo would simply be denying many of their happiness.
He advised the government to rather ban imported alcoholic drinks which he described as luxurious wastes than ponmo which is the common man's happiness.
"Poor Nigerians don't eat ponmo for its nutritional value. They eat it because it is a delicacy that makes them happy.
"By banning it, you ban the happiness of many people. If we want to improve the economy, then ban luxurious wastes, like imported alcoholic drinks!" he wrote.
Poor Nigerians don't eat ponmo for its nutritional value. They eat it because it is a delicacy that makes them happy. By banning it, you ban the happiness of many people. If we want to improve the economy, then ban luxurious wastes, like imported alcoholic drinks!#TableShaker

— Reno Omokri (@renoomokri) September 20, 2022