Orji Kalu Speaks On Move To Impeach President Buhari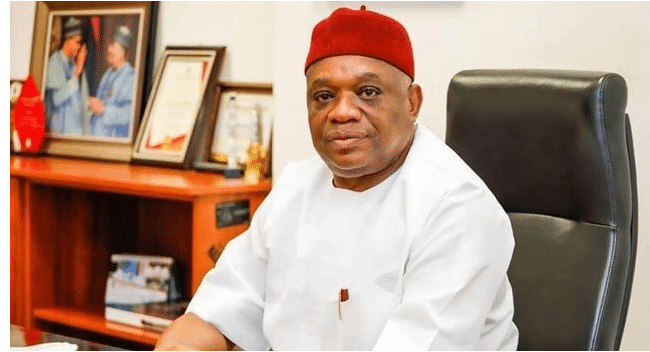 The Chief Whip of the 9th Senate, Orji Uzor Kalu on Tuesday spoke on the impeachment threat against President Muhammadu Buhari.
Recall that lawmakers in the opposition party had threatened to impeach President Buhari if the security situation in the country does not improve.
The legislators gave the President a six weeks ultimatum to transform the security structure of the country.
Kalu while speaking in the call for impeachment said it would fail because the All Progressives Congress (APC) has the number of lawmakers to keep the president in office.
The lawmaker in a chat with newsmen at the National Assembly complex in Abuja on Tuesday said the President has done well in some areas and failed in some areas.
He further stated that the security situation in the country has improved following the agitation of the lawmakers.
Kalu described the call for President Buhari to be impeached as mere gossip, adding that it is not possible.
The lawmaker added that there is daily improvement in security in the country. He noted that Nigerians want to see the tempo sustained.
Kalu in his statement said, "Generally, there is a daily improvement in security. We want to see that the tempo is sustained. When the tempo is sustained, no senator will mention impeachment of the president on the floor of the Senate."