Listen To What Orji Kalu Said About Peter Obi's Daughter (Video)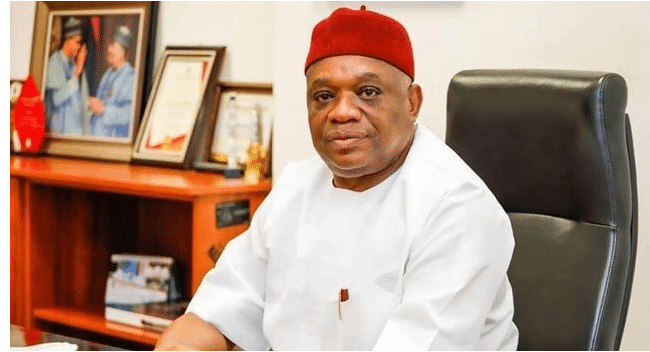 The Chief Whip of the 9th Senate, Orji Uzor Kalu has said that he and Labour Party (LP) presidential candidate, Peter Obi are very close.
Naija News reported that Kalu, while addressing newsmen at the National Assembly Complex in Abuja on Tuesday, said the presidency is not a regional issue and could only be won with the support of other geo-political zones.
He further stated that for an Igbo man to emerge as President they have to work with other Nigerians.
According to Kalu, no matter how popular the candidate is, if the person does not work with others it's not going to work.
He said even though as an Igbo man he was not nominated for the presidency, he does not hold grudges against anybody who is running.
The lawmaker added that he would support the presidential ambition of Bola Tinubu who is the candidate of the APC, a party to which he also belongs.
Kalu said elections are along the party line and not along the tribal line, so he has to support Tinubu.
Peter Obi Daughter Is Getting Married Soon
Kalu, while expatiating on his relationship with Obi, explained that the former governor's daughter would be getting married soon and his daughter will be serving as her chiefs bridesmaid.
He, however, explained that despite their close relationship his allegiance still lies with Bola Ahmed Tinubu.