2023: Peter Obi Discloses How He Plans To Tackle Insecurity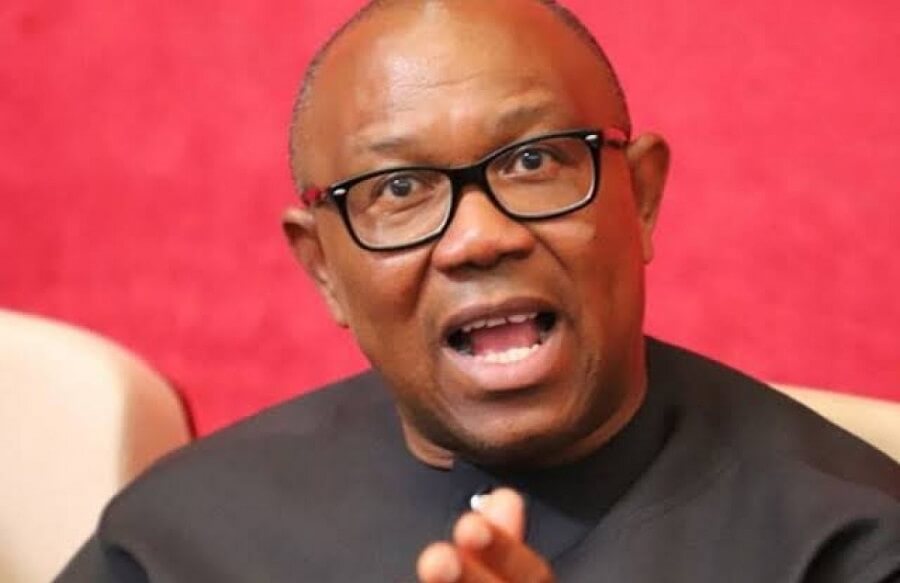 Labour Party (LP) presidential candidate, Peter Obi has disclosed how he plans to tackle the insecurity issues in Nigeria if elected president in 2023.
The LP flag bearer promised to overhaul the country's security architecture and revive trust between government and the people.
Obi shared his thoughts at the 2023 Lagos Chamber of Commerce and Industry (LCCI) Private Sector Economic Forum on the 2023 Presidential Election on Monday in Lagos.
He argued that the country does not lack good ideas, however, institutional weakness and lack of political will to implement them had limited it's economic potential.
He promised that his government would ensure multilevel policing at federal, state and community levels, and equip them properly with modern gadgets to free the economy from the woes of insecurity.
He urged the country to hold his government accountable if they fail to deliver on his promises.
He said, "Good governance must be aimed at providing good service and receiving constructive criticism and moving forward with the goal of bringing back the trust of people to governance.
"Under my watch, all groups such as the youth, women, disabled, vulnerable, private sector, must be represented in my government's decision making process seeing that I am committed to providing a demand driven leadership.
"As a trader, I am one of you and sincerely recognise your challenges and pain, and would provide my own solutions to the questions that have been raised, particularly, security which is impacting on all other economic problems.
"We have identified and prioritised seven critical areas in line with some Sustainable Development Goals (SDG) to ensure purposeful leadership as we secure and unite Nigeria with effective legal and institutional reforms."