Meet With Latrobe University Australia, Their Representative At The BCIE Ikeja And VI Office On 20th Sept And 21st Sept Respectively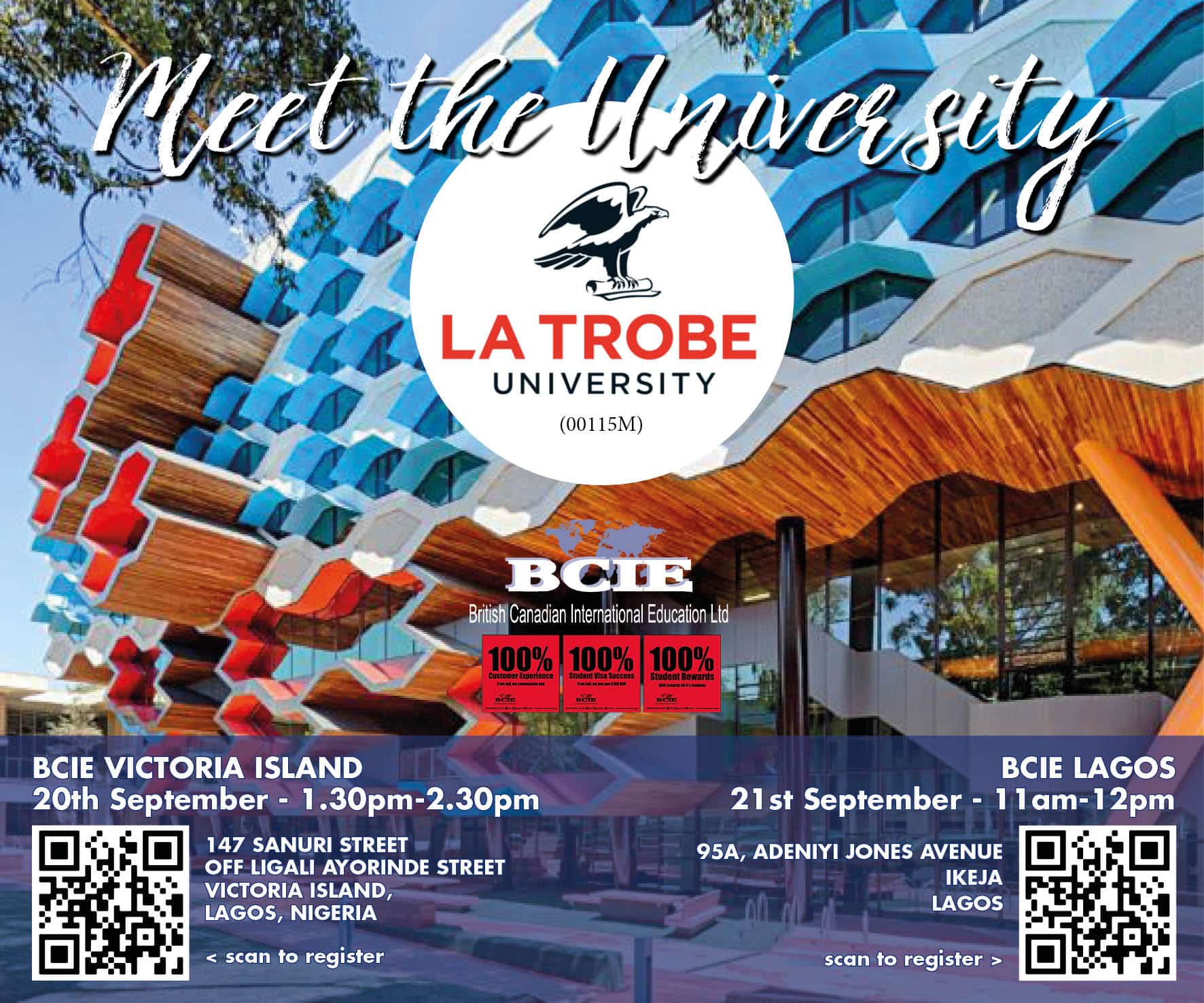 Meet with
Latrobe University Australia
, their representative-  Sandeep Thakur
the Recruitment and Admissions manager will be at the BCIE Ikeja and VI office on 20th Sept and 21st Sept respectively.
Whether it's on innovations in teaching and learning, strong graduate employment outcomes, or leading research, the world's most respected university ranking agencies consistently rate La Trobe among the best.
Year after year, these results reflect our commitment to the outstanding student experience, the career readiness of our graduates, our ambitious research culture, and our partnerships with communities, government, and industry.
Sandeep Thakur will be talking about admission requirements, Scholarship opportunities, Post study work options, and work placements. 
Make it a date with us on the 20th and 21st of September, 2022 to advance your career and position yourself as a world leader with the world's best university- La Trobe University. 
Spaces are limited register now.
Address
Ikeja Office: 95A Adeniyi jones,Ikeja, Lagos.
Mobile number: +2348145935517
VI office: 147 Muri Okunola street, Off Ajose Adeogun, Victoria Island, Lagos.
Mobile number:  +2349134663129 +2348062351535