2023: South-West PDP Leaders Disagree With Makinde Over Call For Ayu's Resignation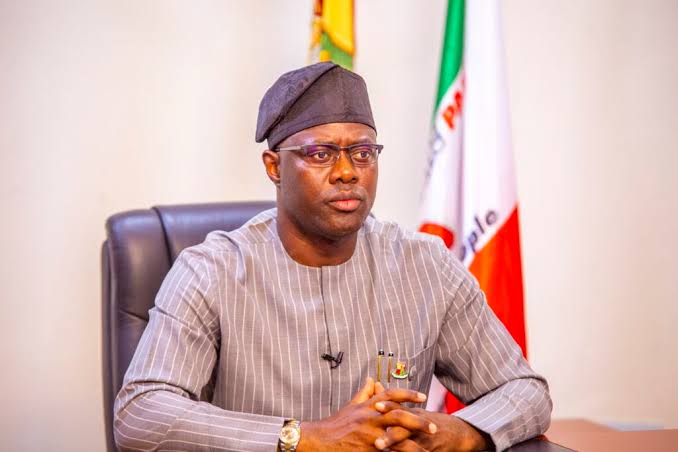 Peoples Democratic Party (PDP) leaders in Ogun State have distanced themselves from a statement earlier credited to Governor of Oyo State, Seyi Makinde, which demanded the immediate resignation of the party's national chairman, Sen. Iyorchia Ayu.
Naija News understands that Governor Makinde had at a meeting with the southwest stakeholders in Ibadan where the party's presidential flag-bearer, Atiku Abubakar was present, demanded that Ayu must vacate his position ahead of the 2023 general elections.
Makinde was quoted to have said that southwest leaders have resolved that someone from the South occupy the PDP chairmanship seat to prove their inclusion in the party's processes.
In a statement, however, made available to newsmen on Friday by the PDP Publicity Secretary in Ogun State, Akinloye Bankole, the party stakeholders from the region said there was no prior agreement relating to Makinde's declaration.
According to Bankole, the leaders are of the view that the agitation for Ayu's resignation is unnecessary and also dangerous for the wellbeing of the party especially as the political mobilization and campaigns for 2023 general elections build up across the nation.
"Ogun PDP strongly insists that the sanctity of the party constitution cannot be slaughtered on the altar of narrow individuals' whims and caprice," Bankole noted.
Bankole posited that the party, at this crucial stage of its democratic existence, requires full concentration to remain focused on its goal of rescuing and repositioning the country for prosperity and abundance, Naija News reports.
According to him, party stakeholders must withdraw from all forms of distractions as it could jettison the common goal ahead of the 2023 polls.
The spokesman stated further that the Ogun PDP leadership is fully committed to the presidential aspiration of Atiku and his running mate, Governor Ifeanyi Okowa.
PDP leaders in Osun State declared on Thursday, September 15 that they are not in agreement with the Oyo State Governor over the call for the national chairman of the party to resign.
In a statement made available to newsmen from the office of the Caretaker Chairman of the party in Osun State, Akindele Adekunle, the party chieftains said the South-West stakeholders never agreed to call for Ayu's removal.
Makinde's call according to them is not the position of the party in the region.
Adekunle said, "Dr Ayu, who was duly elected at a properly constituted National Convention with a four-year mandate also has the vote of confidence of the party's National Executive Committee, the party's highest decision-making organ. Our party Chairman is a principled leader whose integrity is second to none. We consequently disagree with any move to undermine the office of the National Chairman."