I Will Be A Bastard Yoruba Man If I Don't Support Tinubu – Pastor Genesis Speaks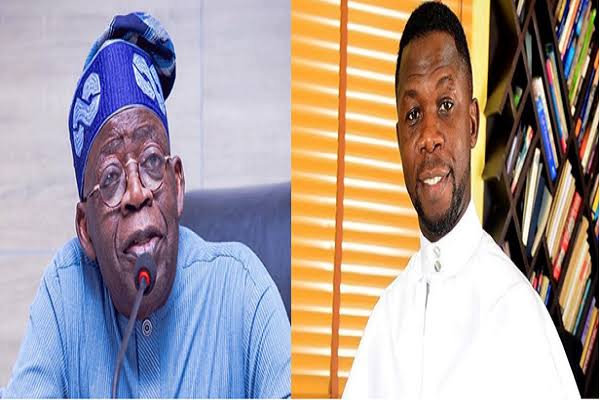 Senior pastor of the Celestial Church of Christ (CCC), Genesis global parish, Israel Ogundipe, has thrown his weight behind the presidential candidacy of Bola Ahmed Tinubu.
Former governor of Lagos state, Bola Ahmed Tinubu is the presidential candidate of the All Progressives Congress, APC while his running mate is a former governor of Borno state, Kashim Shettima.
Ogundipe is the latest public personality who has openly declared his support for the APC flag bearer.
Ogundipe, who was jailed for alleged multimillion-naira fraud in November 2020 and now released on bail, told his congregation that he would be a bastard to support a candidate from another tribe.
He said, "I support Tinubu. You like it or not, I don't care. You know me, I am not afraid. You know why? Because if I see another Yoruba person I will support. That is the only Yoruba person I am seeing.
Hear me, journalists, if you want to write, write. If you want to attack me, attack me. I am not a bastard."
Ogundipe's Conviction
Naija News reports that the 48-year-old preacher was convicted in November 2020 on charges of stealing, obtaining money under false pretence, forgery, and unlawful conversion of property.
Ogundipe was said to have defrauded his victim, Oladele Williams the sum of N14 million and £12,000 in various tranches.
The court sentence him to 1-year imprisonment and ordered him to refund the sum of N11 million to his accuser.
Ogundipe appealed the high court judgement and also filed a bail application pending the hearing of the appeal which was granted on grounds of ill health.