Bode George's Former Aide Dumps PDP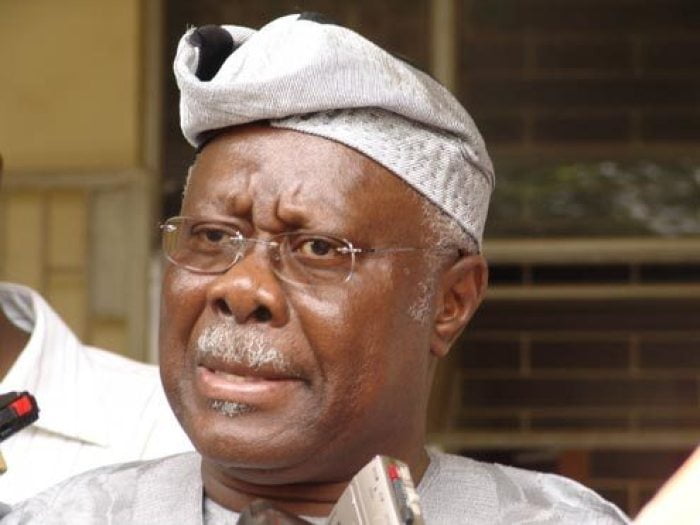 A former aide to the ex-Deputy National Chairman of the Peoples Democratic Party (PDP), Bode George, Uthman Shodipe-Dosunmu has dumped the PDP.
Shodipe-Dosunmu while stating his reason for dumping the party, said he has served PDP in the last 17 years without gaining anything.
He submitted his resignation letter to the Chairman of the party in Ward A1, Lagos Island Local Government.
According to Shodipe-Dosunmu, he lost his brother while serving the main opposition party.
He said, "I have served PDP for more than 17 years with selflessness, with determined resolve and dedication to party and leadership. I never once canvassed for any position or influence. I did my duty with forbearance and with resolute sincerity without complaint, without a grudge, without pecuniary hovering, without gains."
The former aide to Chief Bode George noted that he spent millions and wrote several articles to enhance the party in Lagos State.
He added that his support for the party endangered his life and that of his family members because he stood for what he perceived as the truth.
Shodipe-Dosunmu said he would now move to where merit is valued, where hard work and ethical centrality are given a hearing.
The politician added, "At this moment and time, at this hour and instant, I, therefore, tender my irrevocable resignation as a member of the Peoples Democratic Party."