2023: Atiku, Ayu Have Destroyed PDP's Image Due To Their Personal Interest – Okechukwu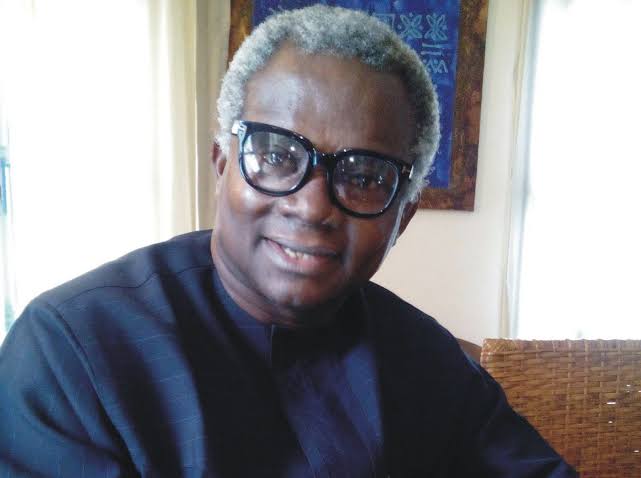 A chieftain of the All Progressives Congress (APC), Osita Okechukwu, has said that the Peoples Democratic Party, PDP flag bearer, Atiku Abubakar, and the National Chairman Iyorchia Ayu have destroyed their party's image because of their personal interest.
Naija News reports that the PDP has had a tradition of the party's chairman coming from the South if the Presidential candidate of the party is from the North and vice versa.
This is the reason Rivers state governor Nyesom Wike is demanding that Ayu steps down because the party presidential candidate is from the north.
In a statement made available to newsmen in Abuja on Sunday, Okechukwu stated that the unholy alliance between Atiku and Ayu has painted the opposition party in an opaque colour of share the money, stomach infrastructure and rent seekers.
He insisted that Ayu's refusal to honor the gentle man agreement by stepping down from his position to maintain the balance between north and south is simply to willfully coronate Atiku, as Nigeria's 2023 version of Raila Odinga.
Raila Amolo Odinga is a Kenyan politician, former Member of Parliament (MP) for Langata and businessman who served as the Prime Minister of Kenya from 2008 to 2013. He is assumed to be the Leader of Opposition in Kenya since 2013.
Okechukwu said: "You will note that after all, both Atiku and Raila share a lot in common – former Vice Presidents, and serial presidential candidates. Indeed, Ayu has by his nepotism given us the impetus to, from henceforth, with no harm meant, address Nigeria's former Vice President as His Excellency Atiku Odinga."
Speaking further, the APC stalwart expressed his disappointment over the PDP National Executive Council who passed a vote of confidence in Ayu.
"But, having superimposed nepotism and arrogantly breached the PDP constitution; Ayu and Atiku rather propelled the tokenism of swapping the ceremonial BOT chairmanship, which was akin to telling a child at a village ceremony that since plates to serve rice has finished, he should open his palms to collect his portion," he added.
He stated that the act from the opposition party has shown that they are not interested in building a united and progressive country