What Queen Elizabeth Told Us About Arsenal – Fabregas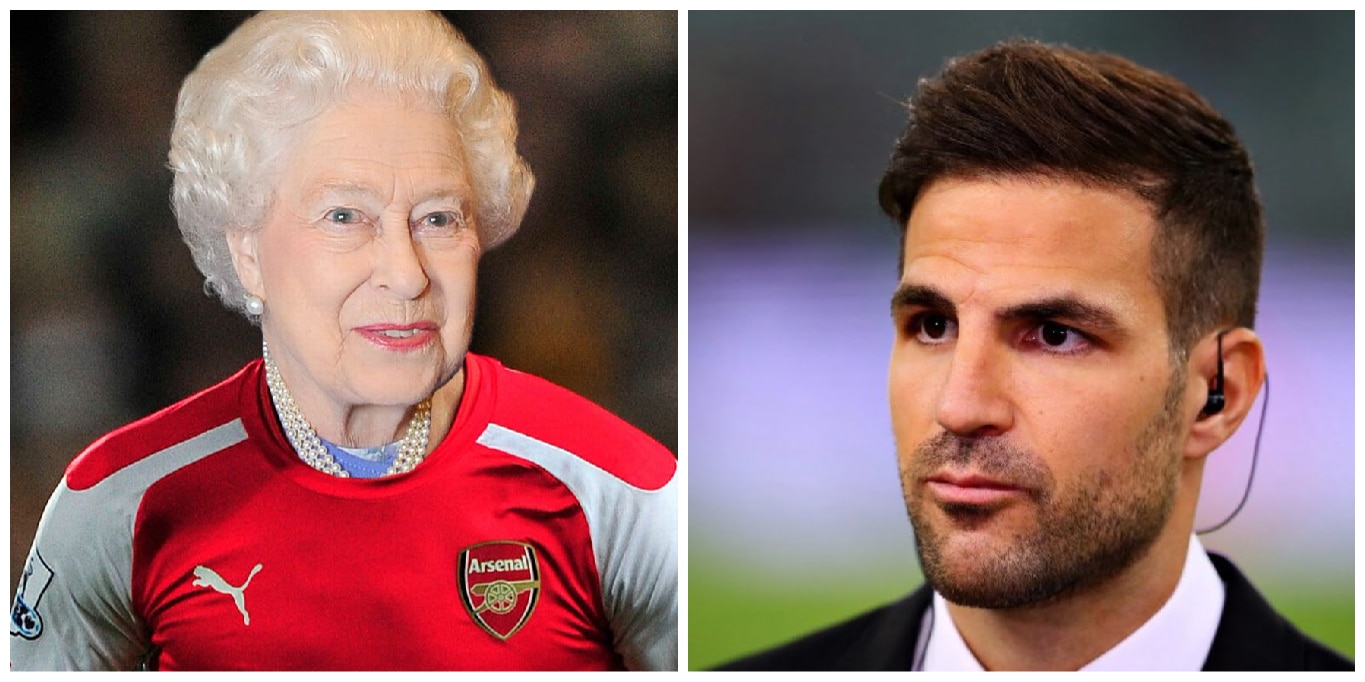 Spanish professional footballer and former middleman for Arsenal, Cesc Fabregas, has shared his brief encounter with late England's Queen Elizabeth II.
Naija News recalls that Britain's longest-serving monarch died on Thursday, September 8, 2022, at the age of 96.
Before her death, the Queen has openly shown her love for the sport. It was in this regard that the world of sport, the English Premier League and other league matches were suspended this weekend to mourn the renowned monarch.
Sharing his encounter with the deceased, Fabregas claimed Her Majesty was a fan of Arsenal, and there are quite credible facts to back his claim.
The 35-year-old player recalled how the Queen in 2007 invited Arsenal to Buckingham Palace. The trip involved him with former teammate, Thierry Henry and former manager, Arsene Wenger.
At Buckingham, Fabregas said Her Majesty revealed her affinity.
"It seems the Queen follows football and she told us she was an Arsenal fan," Fabregas told Spanish radio.
He added: "She appeared to definitely know who I was and we exchanged a few special words."
Reports revealed that Queen Elizabeth has been an Arsenal fan for over 50 years. Her late mother according to reports, was a confessed fan of the Gunners.
Former Liverpool player, Peter Crouch on Friday criticized the postponement of Premier League matches over Queen Elizabeth II's death.
Naija News reported earlier that premier league matches scheduled for play this weekend were cancelled as clubs deemed it fit to honour the Queen.
Premier League executive, Richard Masters declared ins a statement that organizers and clubs would like to pay tribute to Her Majesty's long and unwavering service to England.
Crouch, however, faulted the declaration, saying there are better ways to honour the Queen than postponing matches that have been scheduled for this weekend.
The former player who expressed his thought on Twitter said: "I know it's only a game and some things are much bigger but imagine all our games went ahead this weekend."
"Black armbands, silence observed, national anthem, Royal band playing etc to the millions around the world watching?
"Isn't that a better send-off?" Crouch asked.