Nigeria Imports $5.26bn Generators, Others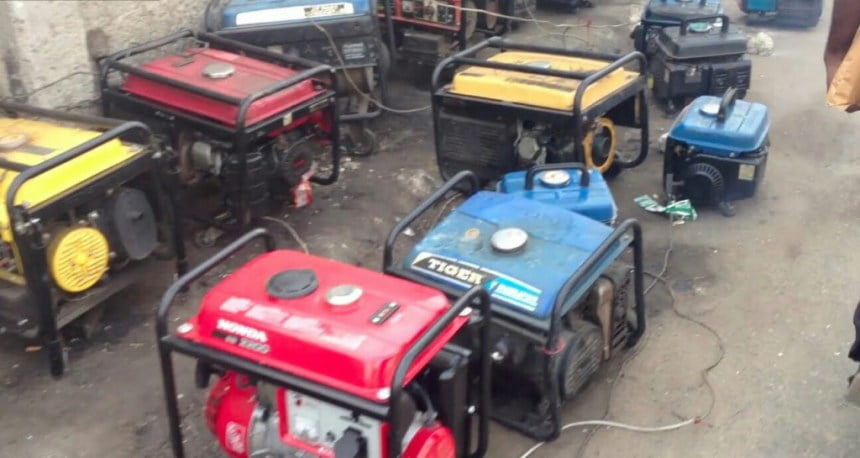 A data released by the International Trade Centre has shown that Nigeria has spent $5.26 billion importing electricity generating sets, electric transformers, vacuum cleaners, hair clippers, and other electrical machinery.
Nigerians spent $5.26bn to acquire electrical equipment between 2020 and 2021.
The National Bureau of Statistics in a recent report noted that Nigeria gets 48.6 per cent of its electricity needs from generators powered by petrol, diesel, and gas.
According to the report, the other 51.2 per cent of power needs is provided by the national grid.
The data from the ITC revealed that the nation spent $5.26bn to supplement its electricity and electrical needs.
It stated that electrical machinery and equipment and parts imported included electric motors and generators; electric generating sets and rotary converters; electrical transformers, static converters, e.g. rectifiers, and inductors; vacuum cleaners, including dry cleaners and wet vacuum cleaners; electromechanical domestic appliances; electric shavers, hair clippers and hair-removing appliances.
They also included electrical ignition; portable electric lamps; industrial or laboratory electric furnaces and ovens; microphones and stands; sound recording or sound reproducing apparatus; video recording or reproducing apparatus; monitors and projectors; electrical signalling, safety or traffic control equipment for railways, tramways, roads, inland waterways, parking facilities, and port installations or airfields.
Others include electrical apparatus for switching or protecting electrical circuits, or for making connections to or in electrical circuits; boards, panels, consoles, desks, cabinets and other bases.
The top countries that supplied the equipment to Nigeria included China, India, the United Kingdom, Germany, and Hong Kong.