'So Proud Of You' – Okonjo-Iweala Overjoyed As She Meets Chimamanda Adiche (Photos)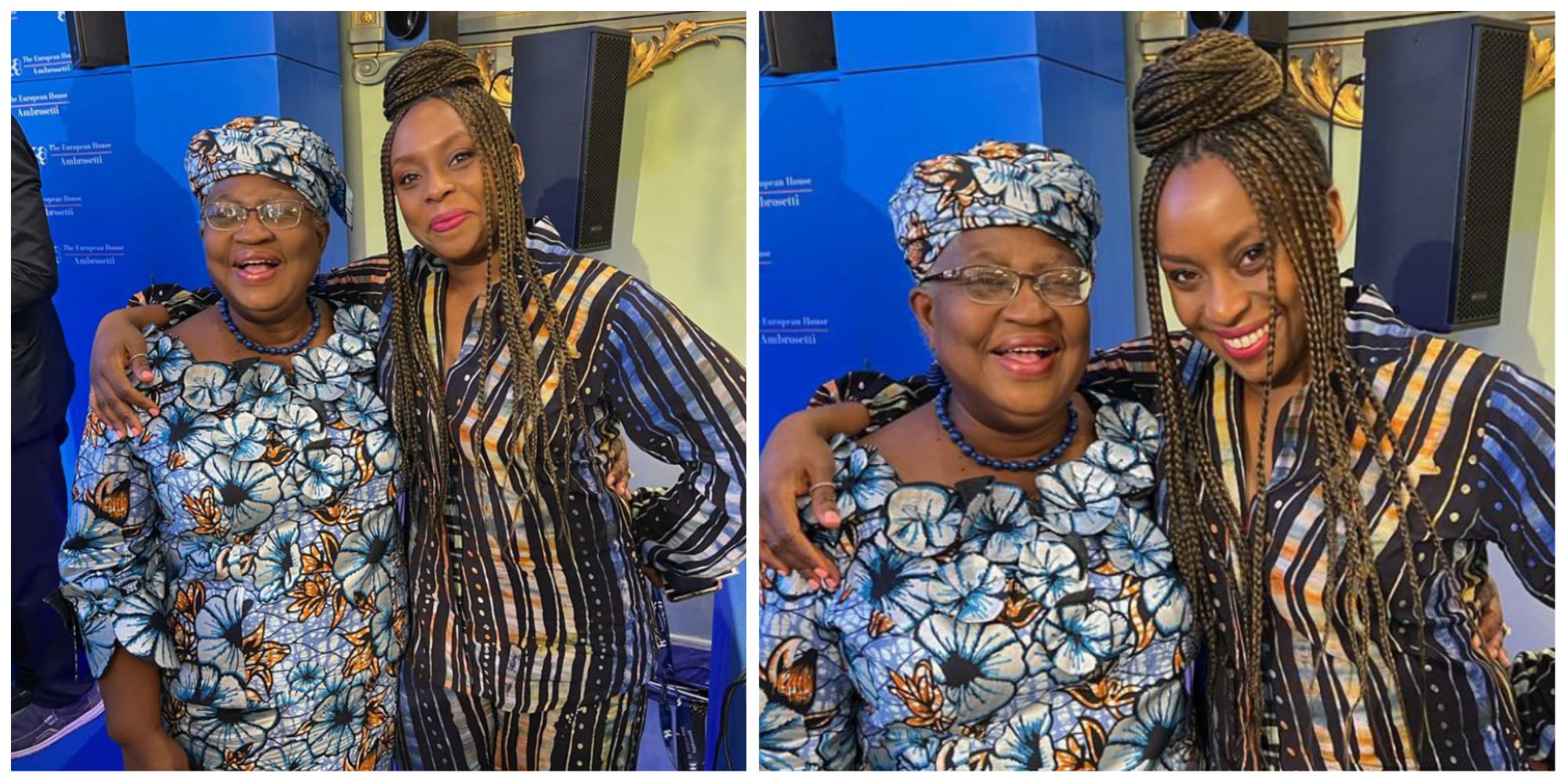 The Director-General of the World Trade Organization, Ngozi Okonjo-Iweala, has taken to social media to share exciting moments when she met with renowned author, Chimamanda Adiche.
Naija News reports that the prominent personalities met in Italy during an event that centred on the role of trade, Africa's development and the importance of gender in the recovery.
In the post shared on her verified Twitter page, the former minister of Finance disclosed that it was a wonderful experience to meet with her talented and creative younger sister, Chimamanda.
She tweeted: "It was wonderful to catch up with my talented and creative younger sister, Chimamanda Ngozi Adichie @ChimamandaReal. Star performance, as usual, at the European House @Ambrosetti_ . So proud of you!"
Atiku's Wife Makes Huge Promise To Nigerians
Meanwhile, Titi Abubakar, wife of the presidential candidate of the Peoples Democratic Party, Atiku Abubakar, has promised that her husband will give 40 per cent of his cabinet to women if elected into power in 2023.
She said that her husband was well prepared to rescue the nation and bring it back to working ways.
Abubakar made the commitment during the inauguration of the Atiku-Okowa Vanguard Nigeria on Saturday in Abuja.
She said: "If my husband is elected, I will do more for Nigerian children and women. Atiku has promised women and youths 40 per cent in the cabinet, he is a man of his word and he will do it but it is you alone that can make it happen.
"I am appealing to you, our women and youths, don't sell your conscience and your tomorrow but rather, stand for the right thing and your tomorrow will be better because Atiku will bring back Nigeria's lost glory."