Igbo Quest For Nigeria: Jonathan Tells Nigerians Candidate To Vote In 2023 Polls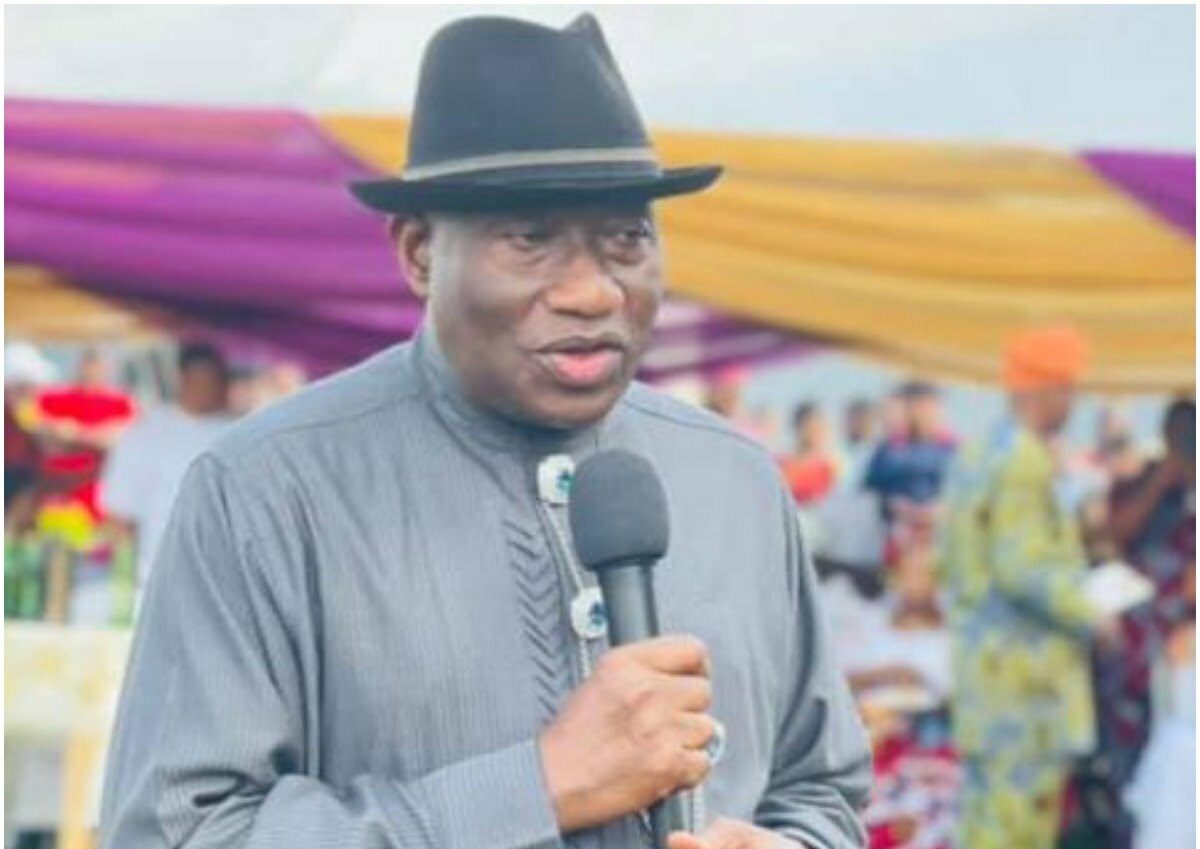 Speaking as a guest of honour on Saturday on the topic 'Igbo Quest for Nigeria', former President, Goodluck Ebele Jonathan, admonished Nigerians to vote for the candidate of their choice who has the interest of the country at heart.
Naija News understands that Jonathan maintained a neutral position on the best candidate to lead the nation after President Muhammadu Buhari.
He said the next president must be someone from any political party that believed in the unity of Nigeria. The former leader gave the advisory at the event which was organized to commemorate the 80th birthday of Nigerian politician and businessman, Chief Emmanuel Iwuanyanwu.
The event which took place in Owerri, Imo State capital was held with the theme "Igbo Quest for Nigeria's Unity."
In his address, Jonathan celebrated Iwuanyanwu saying the affluent man "is a man of many colours and a meticulous investor whose positive story would guide the leaders of the country. Iwuanyanwu is a man of victory and his songs tell a story he has continued to place unity above parochial interest."
Speaking on politics, Jonathan said: "Ahead of the election, politicians must cut and deemphasise our differences. Especially, the youths should come out and vote for those who believe in the unity of Nigeria. Let us work as one and everybody will have a sense of belonging."
In his remark, the State Governo of Imo State, Hope Uzodinma who was the chief host of the ceremony said: "Ndigbo loves Nigeria and the evidence is everywhere. The Igbo love Nigeria fervently with all their heart. The problem is that the Igbos saw that Nigeria doesn't reciprocate that same love the Igbos have for Nigeria. Despite the harsh policies and negative effects of the civil war the Igbos rose and embrace a united Nigeria."
He, however, noted that the Ndigbos have flaws. He said: "We are weak in negotiations. We always believe we can do it alone. The Igbo can achieve presidency through negotiations."