2023: Bishop Kukah Sends Message To Nigerians As Election Draws Closer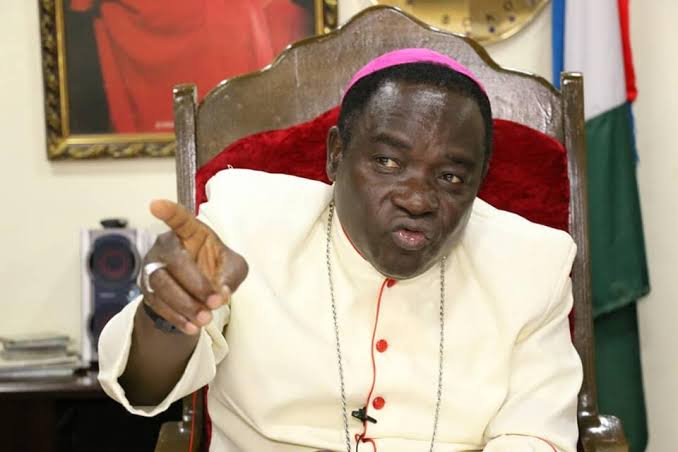 The Archbishop of the Catholic Diocese of Sokoto, Mathew Hassan Kukah has called on all Nigerians to shun voting based on ethnic, religious, or political sentiments in the 2023 election for the development of the country.
He advised Nigerians to vote for someone capable of handling the issues plaguing the country.
The Clergyman who recently celebrated his 70th birthday shared his thoughts on the country's political atmosphere during an interview with Arise TV on Friday.
The bishop insisted that the era of rhetorics must be put behind Nigerian and the electorates must sieve and interrogate the presidential candidates on their ideology, plans, and governance style before making their choice.
He encouraged all presidential candidates, to listen to the young people, understand their frustrations, and align their agenda toward assuaging their grievances for a better Nigeria.
He explained, "The passion that drove people in 2015 has dissipated. The people have understood they were lied to and we have all seen the consequences of religious manipulations."
Speaking further, Kukah noted that he is quite excited about the elections because of the young people and their attention to the country's politics.
He strongly believed that Nigerians are energised and have a choice to make, advising them to ensure they see through the candidates and make the right choice to get the desired outcome.