2023: Bola Tinubu Speaks On His Age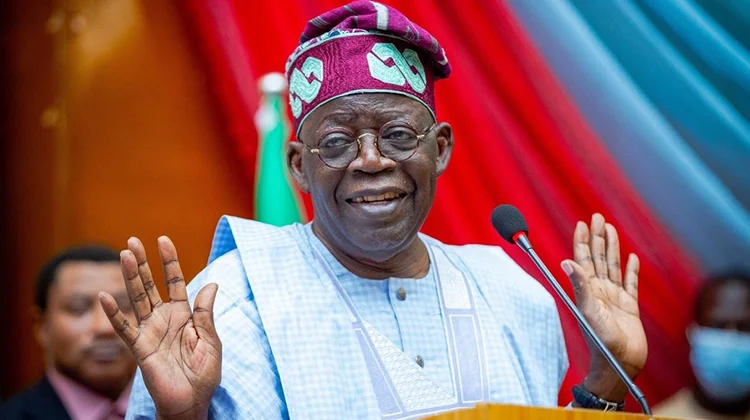 The Presidential candidate of the All Progressives Congress (APC), Bola Tinubu has spoken about his age ahead of the 2023 general elections.
There has been controversy around the age and other details about the identity of the former Governor of Lagos State.
Tinubu on Wednesday said he is a few months older than the Bishop of the Catholic Diocese of Sokoto, Bishop Matthew Kukah.
The presidential candidate stated this while speaking at the 70th birthday celebration of Bishop Kukah.
Tinubu commended the cleric for building an institution in honour of his age, adding that he (Tinubu) can also contribute even though he is older than Kukah.
He called on Kukah to help build Nigeria, claiming that the responsibility of building the country is on his shoulder.
Speaking at the event Tinubu said, "You are building an institution in the honour of your 70, I am 70 too I could still contribute. I am just months older than you are.
"But Bishop, you will help build Nigeria. The greatness of a nation is on your shoulder. It's on my shoulder, too, and we must build it together.
"I must, and I will contribute handsomely and personally to build and see to the completion of that institution."