PDP Crisis: Fear Of Removal? Iyorchia Ayu Reportedly Delays NEC Meeting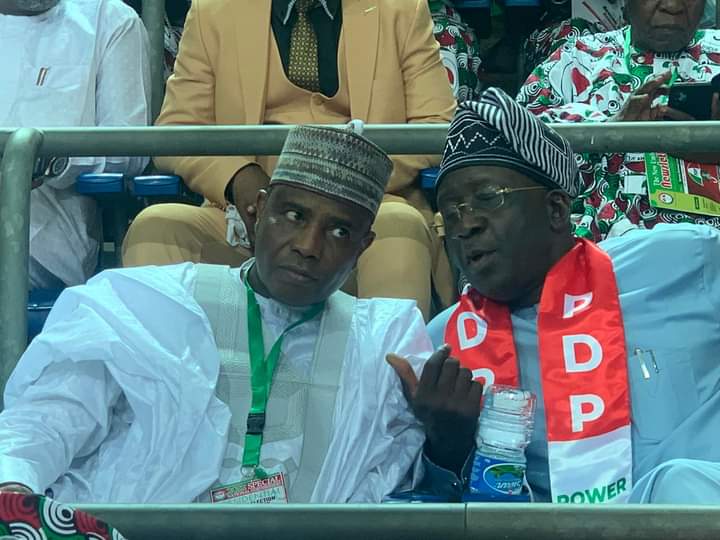 Indications have emerged claiming that the delay in the convening of the Peoples Democratic Party (PDP) National Executive Committee (NEC) meeting may be connected to plans to thwart moves to remove the party's National Chairman, Senator Iyorchia Ayu.
Naija News recalls that the PDP, who had earlier fixed its NEC meeting, had to issue a notice announcing its postponement, citing "unforeseen circumstances" as the reason for the shift in date.
The party had stated, "This is to inform all members of the PDP National Caucus and National Executive Committee that the meetings of the two bodies earlier scheduled for Wednesday, August 10 and Thursday, August 11, 2022, respectively, have been postponed.
"The postponement is due to unforeseen circumstances. A new date will be announced in due course.
"All inconveniences are deeply regretted."
However, new reports indicate that Ayu is delaying the meeting to save his job, which seems to be hanging in the balance.
According to Daily Independent, Ayu and the party's NWC have been planning to avert been asked to resign as the national chairman.
The method, according to the source, is to delay the NEC meeting until the chairman gets a substantial number of stakeholders on his side.
He wants these stakeholders to defend him during the meeting in case those who want him out insist on his resignation.
The source said that the PDP chairman is afraid that if he is not prepared very well before the NEC meeting, he could be kicked out.
The source added that the national chairman has been having constant meetings with an eight-man elders' committee he initiated when he was elected as the national chairman.
It was gathered that the committee is not an official one, but Ayu set it up as an advisory committee to make his job easy.
The source said Ayu had on Thursday night met with this committee when the PDP Presidential candidate, Atiku Abubakar, and Governor Nyesom Wike of Rivers State met in London.