'Why Your Partner Should Never Know You Cheated'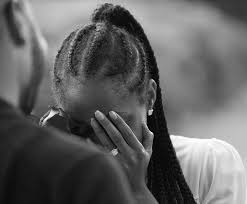 Nigerian relationship coach, Blessing Okoro also known as Blessing CEO, has issued a stern warning to young people who have been involved in infidelity while in a relationship.
According to the relationship counsellor, in a post shared on social media, spouses who had cheated in their relationships should forgive themselves and move on without having to tell their partner about the infidelity.
She further stressed the unfaithful spouse should ensure that part of their lives remains a secret for eternity if they were not caught in the act, maintaining that confessing the deed would not change anything about how the partner will react because they will be judged once they talk about their infidelity.
According to her, the person who was cheated on does not care about the reason they did such or about repentance.
Relationship Gone Sour As Man Kills Lover
Meanwhile, a 27-year-old man, John Aipoh, was recently arrested by the Edo State Police Command for killing his 24-year-old lover, Precious Ikpikhumi, after she called off their four-year relationship.
According to reports, Precious who is a final year student of the Institute of Health Technology, University of Benin Teaching Hospital, had gone missing after she went to church and failed to return.
It was gathered that John and Precious were having issues in their relationship, which led John to abduct her, took her to an uncompleted building where he killed her, and then moved to an unknown destination.
John was apprehended after a thorough investigation, and he confessed to killing Precious after she called off their four year relationship.