Osinbajo Physically Attends FEC Meeting After Knee Surgery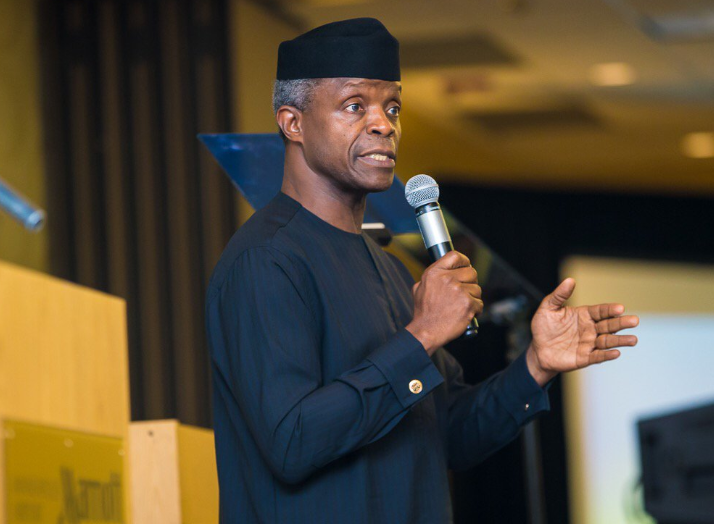 The Vice President of Nigeria, Yemi Osinbajo will physically attend the Federal Executive Council (FEC) meeting today (Wednesday).
This would be the first time the vice president would physically attend the weekly meeting after a successful knee surgery in Lagos State.
Recall that Osinbajo had knee surgery at the Duchess International Hospital, Ikeja, Lagos on the 16th of July after getting a knock while playing Squash.
Weeks after the surgery and rehabilitation were carried out, the Vice President was discharged from the hospital.
Osinbajo ever since the knee surgery was done had not attended the FEC meeting physically.
The spokesman to the Vice President, Laolu Akande, while confirming his principal's intention to attend the meeting, said he intends to get up and do more.
He appreciated Nigerians for their good wishes during and after the surgery.
Akande, in a post on his Twitter account, wrote, "VP Osinbajo is physically attending the weekly Federal Executive Council today.
"He is grateful for all the get-well wishes sent by Nigerians & others from all walks of life since the surgical operation & the recuperation period. He intends to be getting up and doing more and more."