I Don't Give A Damn If Our Next President, VP, Speaker Are Of Same Religion, Tribe Or Village – Soyinka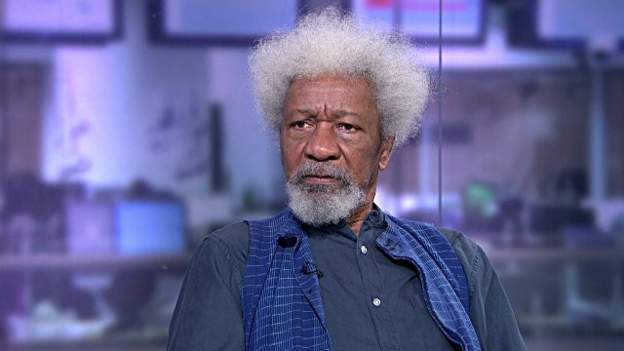 Nobel Laureate and internationally renowned playwright, Professor Wole Soyinka, has lamented that Nigeria has not reached a point where religion and tribe don't matter in determining those who hold leadership positions in the country.
Naija News reports that the decision of the presidential candidate of the All Progressives Congress (APC), Bola Tinubu, to announce a former governor of Borno State, Kashim Shettima, as his running mate had drawn widespread condemnation.
The decision attracted criticism from Christian Association and individuals due to the fact that both Tinubu and Shettima are both Muslims.
Speaking on Channels Television on Monday night, the 88-year-old said he doesn't care if Nigeria's next president, vice-president, and Speaker of the House of Representatives are from the same religion and village.
Soyinka said: "I don't give a damn if the president, the vice-President, the speaker, etc. all come from the same village, they have the same religion, they belong to the same tribe," Soyinka said when asked about his thoughts on the controversy that has trailed the Muslim-Muslim ticket of the All Progressives Congress (APC).
"If, however, it is transparently, absolutely, unarguable that is a kind of genius breed that has been donated to the nation and to the world, as long as the capability of the individuals who are into governance is proven, and it is quite clear that there is no alternative, that is my position."
"Now, we are talking about a society which is normal, which institutions are normal…Is Nigeria normal?" he asked.