PDP Crisis: 'Wike Doesn't Want To Be Minister, Not Fighting For Himself'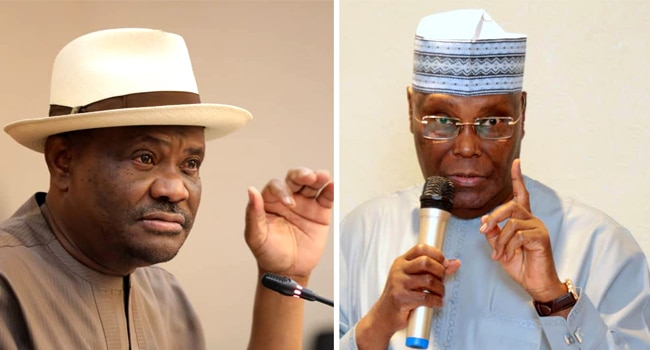 Loyalists of Rivers State Governor, Nyesom Wike, have debunked reports of any division in the governor's camp.
Reports had earlier emerged claiming that many loyalists of Wike have begun to dump the camp of the Rivers State Governor over his oppressive style and his opposition to the presidential ambition of former Vice President Atiku Abubakar.
A source had told Vanguard: "What I know is that most of Wike's allies are distancing themselves from him, especially PDP politicians from Rivers, are not aligning themselves with his actions.
"That is the level he is now. All his latest actions are just bravado. How he is going to sustain it, I do not know for now."
But firing back, allies of the Rivers State Governor have dismissed speculations of a major crack within their ranks.
A top-ranking party source, who pleaded anonymity, said: "In the interest of peace, there are a lot of issues at stake, especially for those of contesting for one thing or another next year.
"His collective demands are simple, we must have guarantees that whatever agreement we arrive at the end of our meeting with the Atiku group will be respected.
"We want it in writing because it is obvious that gentleman's agreement no longer works with some people- they conveniently forget when it suits them."
Another source said: "We are intact. Like I have said before, Wike is not fighting for himself, his fight is in the interest of the party, and for those of us who are standing with him, he is not interested in being Minister, he has been Minister before becoming governor, he is not contesting for a third term, he wants the PDP to have a proper reward system in place to avoid rancour in the future."