Big, Fat Liars – Presidency Knocks Those Claiming Buhari Has Destroyed Nigeria's Economy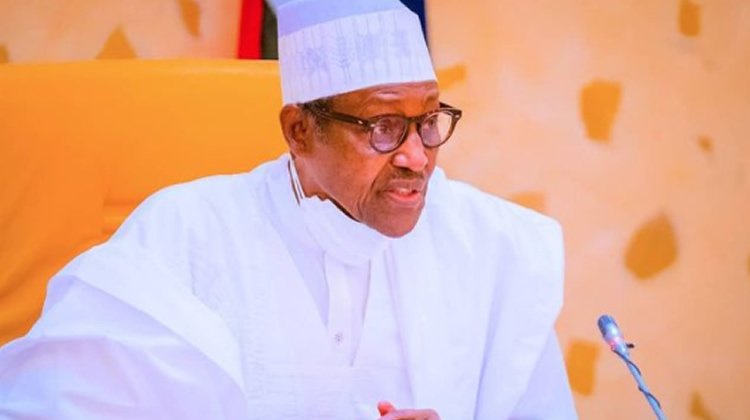 The presidency has declared there is no truth in the widely acclaimed position that President Muhammadu Buhari has caused more damage to Nigeria's economy since assuming power in 2015.
The special adviser to the President on media and publicity, Femi Adesina made the denial in an article posted on his Facebook page on Thursday.
He claimed that inflation, stagflation, recession and depression and other economic challenges are not in any way peculiar to Nigeria nor was any economic challenge brought about by the incapabilities of the Buhari administration.
Adesina argued that many other countries of the world are battling with the same issues, adding that it is a global phenomenon.
The presidential aide submitted that those playing politics with the economic situation are not sincere but only focused on amplifying negative events while ignoring the positive ones.
According to him in the article titled 'BUA GROUP: THE OTHER SIDE OF THE STORY,' "The common, and perhaps, popular narrative for political, baleful and pernicious reasons, is for people to say that the Muhammadu Buhari administration has run down the economy of the country completely since its advent in 2015.
"The fact that the global economy is spiralling out of control with inflation, stagflation, recession and depression staring hitherto vibrant countries in the face does not matter. The United Kingdom battles worst inflation figures in 40 years. The United States of America is not faring better, with an all time high in 41 years. Turkey and South Korea, 24-year high. Russia, 20-year high. Israel, 11 years, South Africa, 13 years, Ghana, Nigeria, Rwanda, Botswana, facing 19, 17, 14, and 14, years inflation spike, respectively.
"Those playing politics with the economy want Nigerians to believe that we are the only ones in the bind. Not true. It is a global phenomenon."
Nigeria Has Recorded Progress Under Buhari
Adesina argued that Nigeria's economy has recorded progress under the Buhari government but some people just deliberately don't want to see anything good about the administration.
"Nigeria recently recorded its best Gross Domestic Product (GDP) rate since 2014, but it does not matter to the naysayers. All they love to trumpet is the negative part of things. No room for redeeming developments," he argued.
The Other Side Of The Story
Adesina said the chairman of BUA Group, Alhaji Abdulsamad Rabiu narrated one of the success stories of the country's economy under the government of President Buhari during a recent visit to the Aso Rock Villa.
He said, "But something happened at State House, Abuja, on Friday, last week, which shows that like a double-faced drum, what faces one direction turns the back in another direction.
"President Muhammadu Buhari hosted the Management Team of BUA Group, led by its Chairman, Alhaji Abdulsamad Rabiu, and it was, indeed, an eye-opening session.
"What did Alhaji Rabiu tell the President? I call it the other side of the story of the Nigerian economy since 2015.
"Your Excellency, we are here today to thank you for your support to business and industry, as well as acknowledge the work that has been done so far by you and your government in creating an enabling environment that will secure a better Nigeria for investments, and the future. It is in this environment that BUA has thrived and become one of the success stories out of Nigeria to Africa and the world, despite the numerous global economic shocks that have occurred in the past few years since you became President in 2015.
"Shocking. Revelatory. Insightful. Those are the words of a chieftain of the second largest conglomerate in the country. Under the Buhari administration, BUA has thrived, "and become one of the success stories out of Nigeria to Africa and the world." And that is not what the so-called 'economic experts' want us to believe.
"But the BUA Chairman was just warming up. He went ahead to reel out facts and statistics.
"Your Excellency, in 2015, when you became President, we were on the verge of transitioning from a company focused on commodity trading to one that is focused on production using locally available raw materials. We were also constructing our first greenfield cement production plant in Edo State, which the Vice President commissioned.
"That project became a pivotal moment in our history as a proudly Nigerian foods, manufacturing, mining and infrastructure company because due to the success of that investment, we became even more convinced of the need to invest further in local production across various industries in Nigeria, in line with your charge to Nigerian businesses to do more in adding value to our God-given natural and mineral resources.
"Sounds like music in the ears. Sonorous. Resonant. Resounding. But Alhaji Rabiu was still shooting from the hips. He enumerated the successes of BUA Group under Buhari to include the following: three new cement factories of 7.5 million metric tonnes capacity in Edo and Sokoto States, additional cement plants of 6 million metric tonnes nearing completion to give BUA Cement a total capacity of 17 million metric tonnes upon completion in the second quarter of 2023.
"In sugar, the Group has added a new 750,000 metric tonnes factory in Port Harcourt, Rivers State, acquired two shipping vessels to enable it export sugar seamlessly to the rest of Africa.
"We also have a 20,000 hectares, 4-in-1 fully integrated sugar plantation in Kwara State with a sugar mill, refinery, ethanol plant and 350MW power plant…and upon completion, we will be producing 200,000 tonnes of refined sugar and 20 million liters of ethanol on site from the plantation.
"All under Buhari. But that is not what the 'economic experts' usually want us to believe!
"And still more from Alhaji Rabiu, a renowned philanthropist leading a socially responsible conglomerate:
"We have built flour and pasta factories and are expanding additional lines in Port Harcourt, to be completed at the end of this year. That should give BUA Foods a total capacity of 1.5 million mtpa of flour and 600,000tpa of pasta on completion.
"In the construction space, the Group has acquired the well known PW Nigeria, and in the oil and gas sector, has commenced a 200,000 barrels per day refinery with a petrochemical plant to also produce 300,000 tonnes of polypropylene in Akwa Ibom State. All under Buhari.
"But didn't revisionists and so-called 'experts' say the President has run down every aspect of the economy? Liars. Big, fat liars, playing crude and damaging politics.
"Under Buhari, BUA Group has gone to the capital market, and listed two of its businesses, BUA Cement PLC, and BUA Foods PLC. The latter is now the most profitable publicly listed company in the Nigerian foods industry, creating value for shareholders.
"Alhaji Rabiu concluded: "Your Excellency, I must say that you have done so much and tried in creating an enabling environment for businesses across Nigeria going by the strides we-and many others-have made. The results can-and will speak for themselves-long after you have left office. We know where we were in 2015 when you came in..Nigeria is indeed filled with opportunities, and we want to, therefore, identify with you.
"Alhaji Abulsamad Rabiu is already blessed, but I pray that God will bless him more for this truth he has spoken. It is uncommon, a very courageous thing to do, in the light of what the 'economic experts' say. Thanks for telling the other side of the story. Nigeria is, indeed, filled with opportunities, a thing BUA Group and many others are tapping into, and making conquests."
Buhari's Response
The media aide quoted President Buhari to have appreciated the BUA team led by its chairman and promised that his government will continue to support local production and development.
"President Buhari appreciated the BUA Team, and said he was impressed and proud of the transformation the outfit has made from trading concern to a manufacturing conglomerate. He added: "A key pillar of our administration's policy thrust is import substitution especially when it comes to essential items such as food, household consumables and shelter. A nation of our size and with our natural and human resources is exhibiting its weakness if it continues importing essential commodities.
"For every grain of rice, wheat or maize we import, we destroy the livelihoods of our local farmers while creating jobs abroad. It is because of this that seven years ago, our Government introduced numerous laws, executive orders and incentives that support businesses with import substitution projects.
"Our immediate goal then was job creation, and economic security. In the medium term our hope was to see Nigerian companies expand their production expertise and capacity to other African nations helping them to also achieve their food and economic security goals. In the long term, our desire is to create a peaceful and prosperous continent with its young and talented population feeding, clothing and housing themselves.
"Today, through the BUA story, it is clear that we are on track! The company has continued to invest in domestic production and processing, leveraging our local raw materials and youthful talent.
"As a Government, this is a clear testament to the correctness of our programs and policies. We have also seen similar successes especially in the food and agri-input value chain.
"You have shown through your efforts at BUA, what is possible in our country and this is what I have always been working towards, a situation where we have businesses that can add value, create employment opportunities and reduce our dependence on imports whilst positioning ourselves for exports and global competitiveness."
"Your success story, and those of many more Nigerian entrepreneurs, give us the motivation to do more as a Government to support the aspirations of all businesses big and small."
"BUA Group has done what all Nigerians should do across sectors; in business, education, security, healthcare, everywhere. Appreciate whatever Government has done, and encourage it to do more, rather than endless caviling, bellyaching and bad-mouthing everything. Whatever we say about our country is what we get."