Nigeria's Oil Production Slumps By 28mb Within Eight Months – Report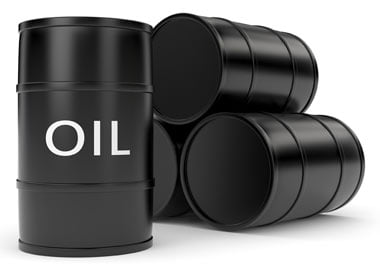 The Nigeria Government has suffered a setback in its target to meet the N9.37tn oil and gas revenue target by the end of the year.
Naija News learned that the country's oil production crashed by 28 million barrels between January and July 2022 due to crude oil theft, high petrol subsidy cost and pipeline vandalism.
After posting a high crude oil production figure of 1.399 million barrels per day in January 2022, Nigeria's production slumped as low as 1.084mbpd in July.
By dropping from 1.399mbpd in January to 1.084mbpd in July, it means the country lost about 315,000 barrels of crude oil daily, amounting to 28.4 million barrels of oil during the six months interval.
According to The Puch, monthly oil production reports of the Organisation of Petroleum Exporting Countries (OPEC) indicated that Nigeria actually stepped up its output from 1.197mbpd produced in December 2021 to 1.399mbpd in January 2022.
But this could not be sustained, as the country's oil production commenced a descent in February, dropping to 1.258mbpd and crashed further in March to 1.238mbpd
The plunge continued in April and May, as the country produced 1.219mbpd and 1.024mbpd in the respective months.
The country's oil production moved up marginally in June, rising to 1.158mbpd, but this was short-lived, as it eventually dropped to 1.084mbpd in July this year.
Data from the global oil group further showed that Nigeria's quarterly oil production moved up from 1.26mbpd in the fourth quarter of 2021 to 1.299mbpd in the first quarter of this year.
But it dropped to 1.133mbpd in the second quarter of 2022, a development that operators in the sector and government officials repeatedly attributed to massive crude oil theft.