Jets Missing, Hotels Unaccounted For Under Magu – Salami Panel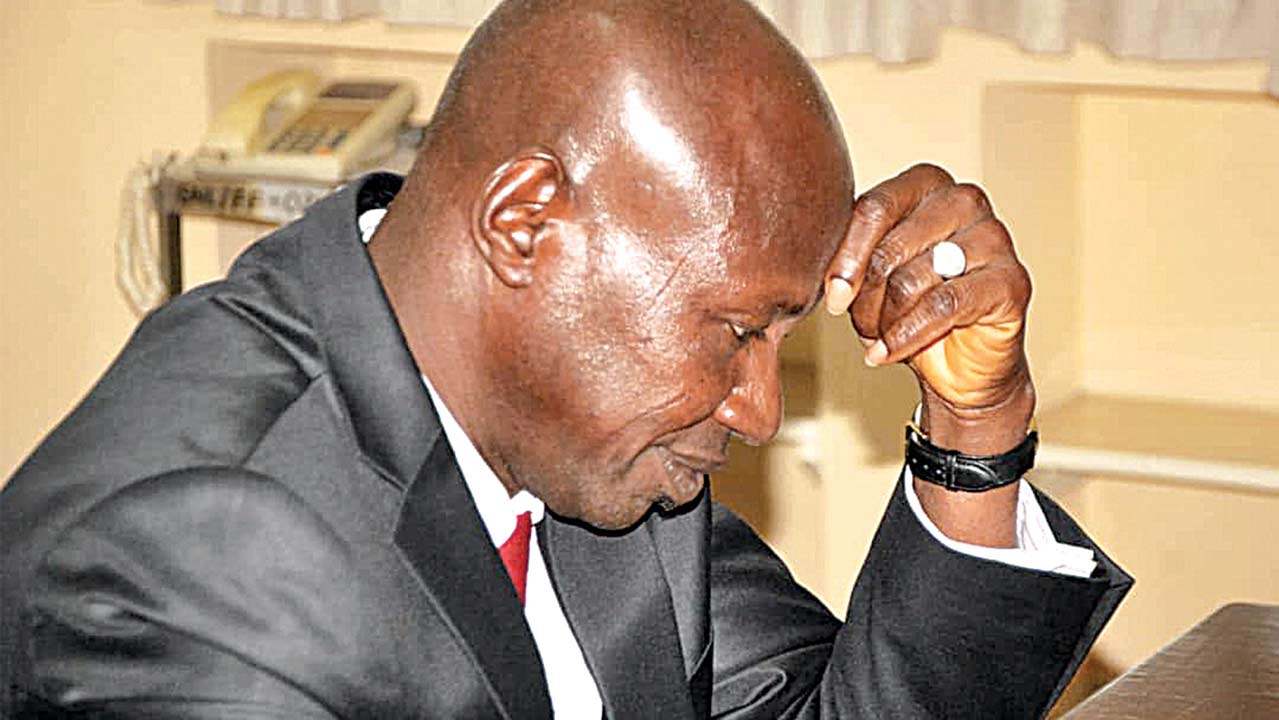 The panel set up by President Muhammadu Buhari to probe the former acting chairman of the Economic and Financial Crimes Commission (EFCC), Ibrahim Magu has submitted its final report.
The panel was headed by the former president of the Court of Appeal, Ayo Salami.
According to TheCable, the final report has now been forwarded to the office of the secretary to the government of the federation.
Salami's panel claimed that the EFCC poorly recorded details of forfeited assets under Magu.
The panel disclosed that the commission under Magu seized eight plazas but no forfeiture of the plazas was reported.
In addition, three jets were listed in interim forfeiture, but the panel could not trace them; 21 hotels were reported to have been forfeited on an interim order, but only eight were found; 42 fuel stations were reported to have been forfeited on an interim order, only eight could be verified.
According to the report, the vessels seized by the commission were neglected and they sank in the sea with a substantial quantity of petroleum products.
The panel said, "In 2016, Magu halted the process of disposing of two finally forfeited vessels, MT Good Success with 1,459 metric tons of PMS; and MT Askaris with 3,423,097 metric tons of crude…the cargoes eventually sank…Magu also asked the navy to release two vessels conveying illegally refined AGO to their owners.
"Thirteen water vehicles (vessels) handed over to the EFCC by the Nigerian Navy, out of a total number of 154 vessels, have submerged (sunk) with tons of contents.
"The submissions made by the EFCC before the commission shows that, from inception to date, the total number of non-cash assets recovered under final forfeiture was 3133. The analysis of the recoveries shows that some of the assets were disposed of, forfeited to a third party or negligently lost. The commission conducted physical verification of recovered assets across the country from 1st-27th October 2020. The outcome of the exercise was revealing as some of the forfeited assets have been lost, deteriorated, physically possessed by the suspects, or could not be traced and in some instances remain in occupation years after their final forfeiture.
"The EFCC reported disposal of 275 real estates, the judicial commission only confirmed 76 disposals."