Gbajabiamila Replies Wike's 'Choke Them' Statement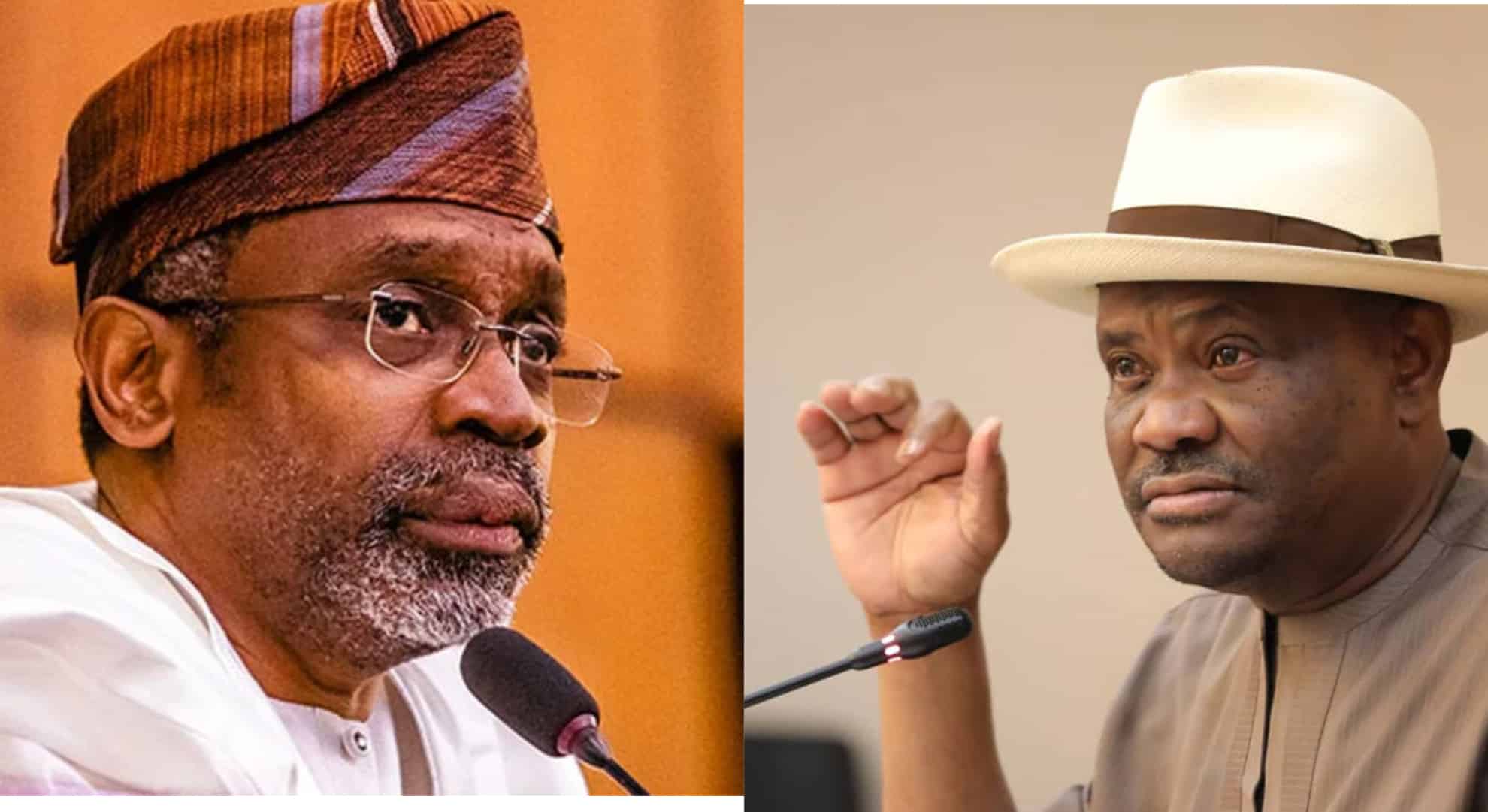 The Speaker of the House of Representatives, Femi Gbajabiamila, has responded to the statement of the Governor of Rivers,  Nyesom Wike vowing to 'choke' some certain people.
Naija News reports that Gbajabiamila replied to the statement on Friday when he inaugurated the official quarters for members of the house of assembly in Rivers.
Wike had invited Gbajabiamila to unveil the legislative quarters built by his administration.
Gbajabiamila who said he had to cut short his vacation in the US at the inauguration, then encouraged the river state governor to go on and choke whoever he wants to choke.
He also wooed the Rivers state governor, adding that he is "destined" to join the All Progressives Congress (APC).
"Let me start by thanking the Governor, my friend and brother that a confession that has been known to all forever that you plotted against me. It is the irony of life and indeed very interesting, the twist of fate, that those who he sat with to plot against me are the same people who sat together at your primary to plot against you. So, the plotting is not necessarily a new thing in politics but what is constant is that in politics, there are no permanent enemies, there are no permanent friends but what you have is permanent interest. And by God's grace this one that you have started, the journey that you have started that you and I both know shall be permanent. Please choke them. I said choke them."
Over the past few days, the governor, who is a member of the Peoples Democratic Party (PDP), has played host to APC members, inviting them to inaugurate projects in the state.